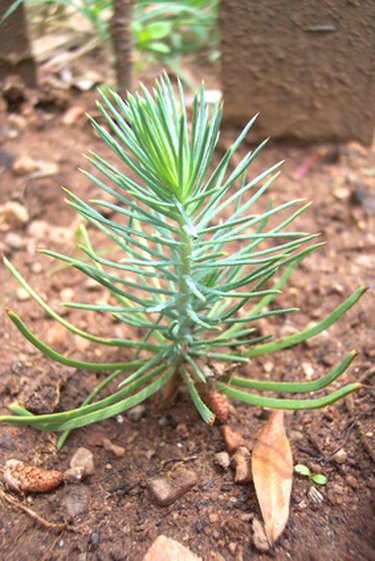 Ohio gardeners can choose from a variety of evergreen trees, including pine, to add beauty to their backyard landscape. Planting these specimens at the proper time can help ensure their beauty and success.
Spring
Ohio State University recommends planting pine trees in the spring in this state. This should be done while the tree is dormant, which means that new growth has not yet begun to appear. In the southern region of the state, this is normally from early March to mid-April. In the north, this can be from mid-March through late April.
Fall and Winter
Pine trees may also be planted in fall and winter, but care must be taken when doing so. Ideally, this will be done in the fall as soon as the branches stop growing for the season. The soil should be moist but not holding water, with no snow or ice on the ground. The tree may need to be protected from the cold by adding mulch around the base.
Species
Ohio is mainly in USDA Hardiness zones 5 and 6. This means you should choose species that can withstand temperatures as low as minus 20 degrees Fahrenheit. Some good choices might be cedar, Norway spruce, Colorado spruce and Austrian pine. Fir trees are normally not recommended for planting in Ohio.