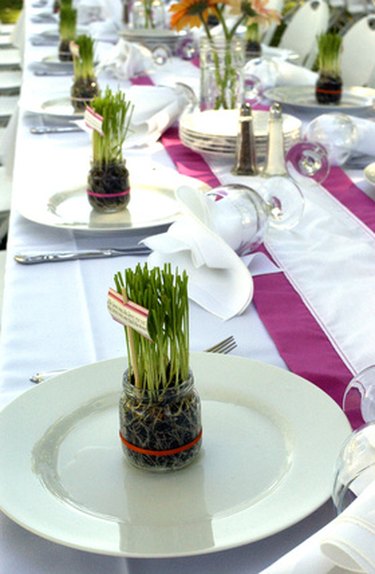 Banquet menus list food selections for banquets, which are festive dinners that celebrate special occasions. Typically, banquets serve a single type of appetizer and dessert and allow guests to select their choice of main course.
Function
Banquet menus help guests make an informed decision on what to eat at a banquet. They give details about the dishes, such as ingredients, sauces and flavorings.
Size
Banquet menus are typically small and consist of only a few pages. This is due to the limited dinner selections found at most banquets.
Considerations
Banquet menus often feature fine dining, including expensive dishes such as filet mignon, lobster and stuffed chicken. They typically do not list prices, as guests usually buy banquet tickets that include the cost of dinner.