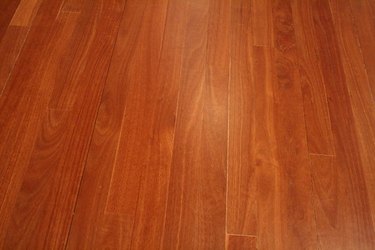 Wood surfaces are found in most homes all over the world. From floors to furniture, keeping wood surfaces clean, shiny and beautiful can be accomplished with consistent care. Only a few materials and a little time are needed to keep your wood surfaces sparkling.
Murphy Oil Soap
Murphy Oil Soap is one of the most popular products on the market today for use on wood surfaces. It is best known as the wood cleaner used by churches to wipe down the pews and wood paneling inherent in many churches. Murphy Oil Soap contains mild soap and oil to help keep wood shiny and to avoid drying it.
Ivory Soap Flakes
Ivory Soap Flakes, available where infant and baby products are sold, is a mild detergent that can be used on wood. Use 1/4 cup of soap flakes to 2 gallons of water. Take care to dry the surface of the wood after washing.
Dawn
A weak solution of Dawn dish-washing liquid and water is a good choice for cleaning wooden kitchen cabinets. This product is mild, yet is made to cut grease.
Strong Tea
Strong tea is also a good cleaner for wood, especially wood floors and furniture that is unpolished. Tea brings out the natural grain of the wood.
Moisture
Cleaning wood using water should only be done when needed. While wood needs moisture, water can dry the wood or leave water marks.
Detergents
Do not use detergents on wood surfaces. They leave a dull film that may not be removable.