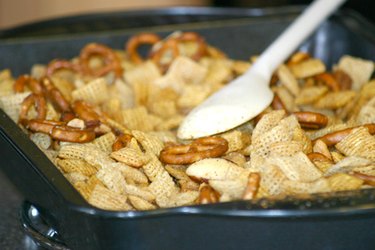 Dry Cereal Storage
Most ready-to-eat cereals, Chex cereals included, can stave off staleness for between two to three months. It is necessary to keep them sealed tightly.
Preparation Details
The original Chex Party Mix recipe calls for mixed nuts, pretzels and butter. Butter stays fresh for between one and two months, when refrigerated. Pretzels and nuts stay good, when stored at room temperature, for between four and six months.
Bottom Line
The shelf life of prepared, stored Chex Party Mix varies based on how you prepare it. If you omit butter, and seal the mix well, you can store the snack at room temperature for between two and six months.