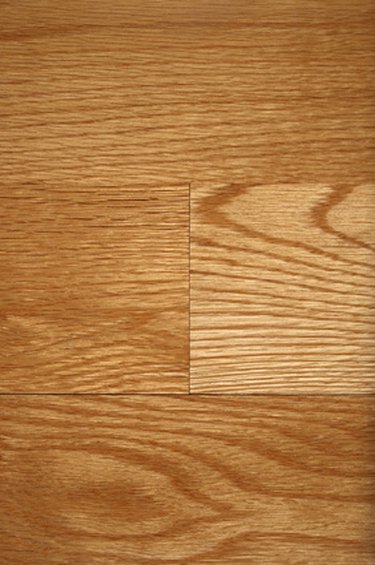 Vinegar is a cost-effective and environmentally friendly way to get sparkling, shiny floors without harsh, expensive cleaning products. By mixing the right ratio of distilled white vinegar to water, you can use vinegar as your go-to cleaning method for almost any floor, whether you're lightly polishing your hardwood or lifting stubborn stains on linoleum.
Function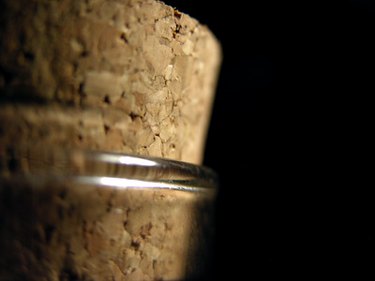 Distilled white vinegar, or acetic acid, is an effective cleaner, because its acidic qualities not only cut through grease and oil but break down bacteria, germs and mold that can grow in your home or office. Because it is so effective, however, it should be diluted in water to prevent stripping certain surfaces.
A Basic Mix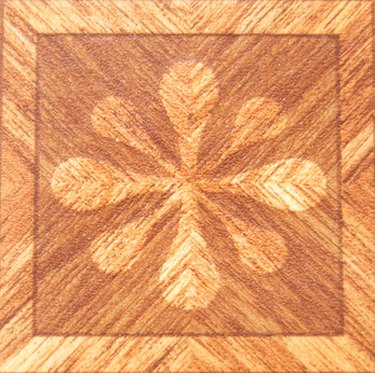 A basic cleaning solution for ceramic tiling, vinyl, linoleum or hardwood flooring is 1 cup of distilled white vinegar for every gallon of water. Because wooden floors need extra care and should never be soaked with water, spray the solution lightly on your mop to ensure only the minimum amount of water required is used. For extra polish, add 1/4 cup olive oil to the vinegar solution, and shake the bottle vigorously before spraying the mop head.
Undiluted distilled white vinegar can be used directly on linoleum spots or stains. Spray vinegar directly on the stain, and let sit for 10 to 15 minutes before scrubbing with a sponge or brush. If this does not work on the first treatment, repeat, or try sprinkling 1 to 2 tbsp. baking soda on top of the vinegar.
Residue
Sometimes cleaning with vinegar can leave streaking on shiny surfaces. If this happens, add 1 tbsp. vegetable-based dish soap or liquid castile soap to 1/4 cup distilled white vinegar and 1 cup of water in a clean spray bottle. Spray the solution onto your mop head, and mop over the previously cleaned surface.
Warning
Never use vinegar on marble surfaces, because the acidity can damage the protective, shiny coat on the flooring. Also be careful when using vinegar to clean older or untreated wooden floors. In these cases, reduce the vinegar you use to a 1/2 cup per gallon of water, and, if need be, repeat the cleaning process instead of making a stronger dilution.
Benefits
The benefits of using diluted vinegar to clean floors are innumerable. In homes with small children and animals, especially, commercial cleaners can be dangerous and toxic. A vinegar solution is much more cost effective, and the environmental benefits alone are enough to see why this cleaning method has been around longer than linoleum itself.