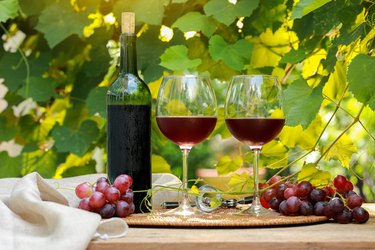 You don't have to be a wine connoisseur to know the leftovers in a bottle taste pretty funky when you go back to it a few days later. At first, wine benefits from mingling with the air, its bouquet and flavors becoming more vibrant. It's beneficial to let a bottle breathe a bit before imbibing, and why decanters and aerators are great wine accessories.
But after a day or two of exposure to the air, wine begins to degrade. It starts to taste more acidic and vinegary. And champagne and sparkling wines begin losing their carbonation even faster.
One option is to finish every bottle when you open it, or at least the next day. That's not always doable, though. The best wine preservers extend the life of opened wine by days or even a week or two. Or, in the case of some serious preservation systems, even up to a couple of years.
What to Consider When Purchasing a Wine Preserver
‌Type:‌ You have a few options when it comes to wine preservers. Vacuum pump preservers are a popular, effective and budget-friendly choice. They use a pumping mechanism to suck air out of the bottle while inserting a stopper, and good products can extend the life of an open bottle for up to about two weeks. Then there are sprays—also very affordable—that fill the bottle with inert gasses (primarily argon), displacing the oxygen and protecting the quality of the wine without altering its aroma or taste at all. These typically extend the life of an open wine by about a week.
Advanced preservation systems clamp onto the bottle, insert a hollow needle through the cork that you can pour through so you don't have to fully open the bottle, and inject argon. These gadgets cost considerably more than other options but keep your wine tasting great for far longer—even up to a year or two with the highest-quality products.
There are regular bottle stoppers that replace the penetrated cork, too. These can add a day or two of life to your wine, but they don't do much to preserve it. If you just want something cheap and usually finish leftover wine the next day, this might be the way to go (though you can certainly spend top dollar on unique and beautiful stoppers, too).
‌Compatibility:‌ Most wine preservers work equally well for reds, whites and rosés. But they're not all suitable for use with sparkling wines. Stoppers that are inserted into the bottle can get shot out as pressure builds up inside from the carbonation; you need a stopper or device that clamps tightly onto the bottle. Also, not all wine preservers (especially those that affix to the mouth of the bottle) work with bottles that have screw-on caps rather than corks.
‌What's Included:‌ If you're buying a product with stoppers, note how many you get if you tend to have multiple bottles open at the same time. And if you're getting a spray canister, consider how many uses it provides. Or, see how many replaceable argon capsules come with an advanced preservation system. And some wine preservers come with other accessories. If, for example, you want to pick up a wine aerator, decanter, corkscrew or other related item at the same time, you can find a product that's packaged with it.
Along with your budget—you can spend anywhere from a few bucks to a few hundred bucks on wine preservers—these considerations will help you select the best wine preserver for your home.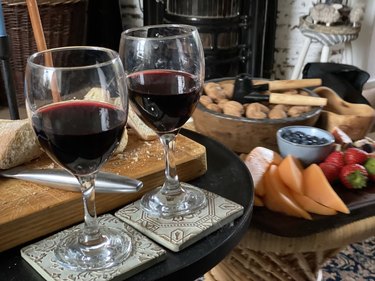 The Best Overall Wine Preserver/Best Pump Wine Preserver
This attractively priced pump preserver is a classic in its category and a great pick for anyone—wine enthusiasts and casual imbibers alike. It's easy to use and preserves leftover wine well for about 10 o 14 days. Simply insert the rubber stopper into the mouth of the bottle, place the pump over it, then press down and pump; the mechanism creates a vacuum, sucking out the air in the bottle while firmly implanting the stopper. Keep going until you hear the click—there's no guesswork with this device about whether you've created an airtight seal. It comes with four universal stoppers (and you can always order more) that are conveniently dishwasher safe.
The Best Compact Vacuum Wine Preserver
While the previous product is a highly recommended vacuum seal preserver, here's another option if you prefer something a little smaller and lower priced. Rather than using a hand pump that seals in a stopper, this compact plastic and silicone piece has a push button on the stopper that removes the air from the bottle with a few depressions. It keeps your wine tasting its best for up to two weeks. One cool feature is the dial on top that lets you indicate the date you opened the bottle. Just note that this one isn't compatible with screw-cap bottles, nor is it for use with carbonated beverages.
The Best Wine Preserver Spray
If you like the idea of a low-priced gas spray to keep wine fresh, here's a good pick. The argon and other inert gasses won't alter your wine's characteristics at all, displacing the air in the bottle to prevent oxidation. Just stick the cork or a stopper in promptly after spraying. You get 120 uses out of this lightweight can, and it's an easy way to add about a week of life onto your leftover wines. Plus, not only can you use it for all wines, it also helps preserve port, a variety of liquors and even oils and vinegars. The label has a classic look that resembles the label on a bottle of fine old-world wine, too.
The Best Advanced Wine Preservation System
When it comes to advanced wine preservation systems, Coravin is ‌the‌ go-to brand. And we're not talking preservation for a matter of days or weeks here; we're talking about protecting leftover wine for years—though you certainly pay a premium for it. With this product, you never remove the cork from the bottle, pouring through a needle inserted through it. The pours are efficient and smooth with use of a trigger mechanism that also fills the bottle with ultra-pure argon gas. The inert gas comes from a reloadable capsule (two are included, and each is good for pouring about 15 standard glasses of wine). If you're super serious about your wine—and about looking the part when serving guests—you'll be delighted with this investment.
The Best Bottle Stopper for Sparkling Wine
For a bottle stopper designed for use with champagne and other sparkling wines, this one from beloved upscale kitchenware brand Le Creuset will make a nice addition to your collection of drinking accessories. Screw the stopper onto the mouth of the bottle, then flip the switch-style valve to create a secure, airtight seal, helping preserve flavor, aromas and carbonation. And it's not just for the bubbly stuff; you can use this crown sealer on bottle of still wine, too. As with everything else from this brand, this finely finished metal product has an attractive luxury aesthetic to match its price point. Just remember that it should only be washed by hand to keep it looking its best for many years to come.
The Best Bottle Stopper for Short-Term Wine Preservation
If you're looking for a wine stopper that'll just buy you an extra day or two to drink an opened bottle of wine, this one is a good choice. The budget-friendly stainless steel stopper has an elegant look and it's easy to use. Just press it down and twist using the comfortable, ergonomically designed handle until it's on tight. It affixes securely with an airtight seal to protect your wine from the air, and it's secure enough for use on bottles of champagne and other sparkling wines. Stick to hand-washing this piece, wine lovers.