This summer, help your pup beat the heat with these frozen dog treat popsicles. Made with just three simple ingredients, these treats are equal parts nutritious and refreshing! Use a standard mini popsicle mold if you'd like to insert sticks or opt for a silicone candy mold (like our adorable paw-print mold) for a hands-free version. Here's how to make the treats for your furry friend along with a tasty variation.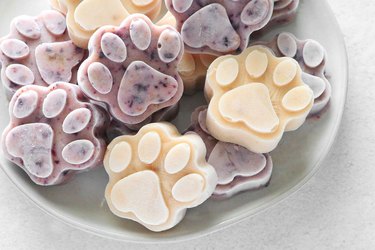 Things You'll Need
1 1/2 cups plain nonfat or low-fat Greek yogurt (see tip)

4 tablespoons peanut butter (see tip)

1 banana, sliced, fresh or frozen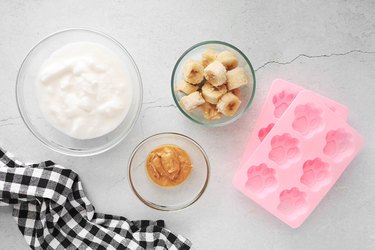 Tip
Be sure to use yogurt and peanut butter without xylitol or other added sweeteners. Xylitol is toxic to dogs, according to the American Kennel Club. Also, some dogs might have trouble digesting dairy foods, like yogurt. Always check with your vet before making treats for your dog.
Step 1
In a food processor or blender, add all the ingredients.
Step 2
Blend until smooth and combined.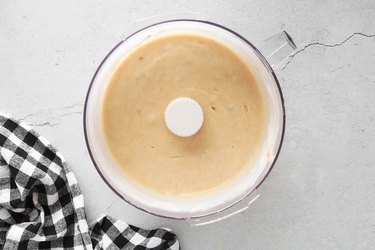 Step 3
Spoon the yogurt mixture into the molds. Depending on the size of your molds, you might have leftover mixture. In this case, store it in the refrigerator to be frozen later.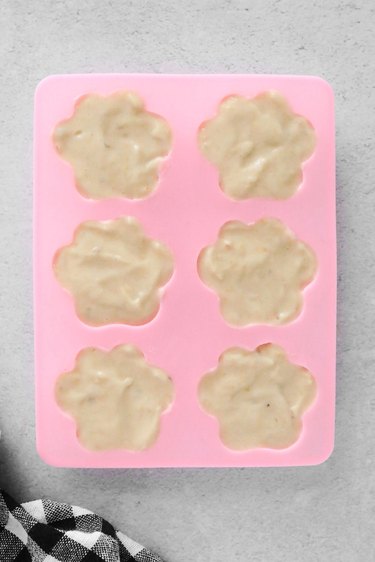 Step 4
Loosely cover the molds and freeze for three to four hours or until the treats are solid. To save space in your freezer, remove the frozen popsicles from the mold and store them in an airtight container. They should last two to three months in the freezer.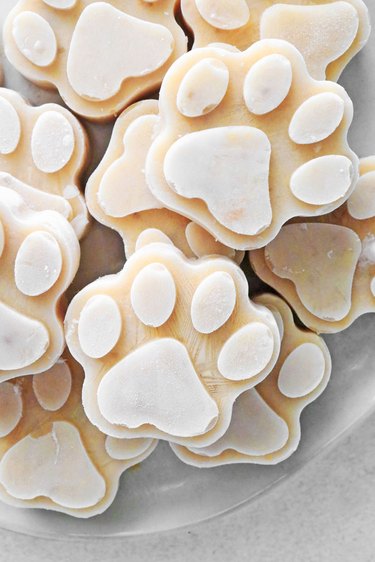 For a blueberry version, replace the peanut butter with 1/3 to 1/2 cup fresh or frozen blueberries. Use the same ingredients above for a "berry" sweet dog treat!