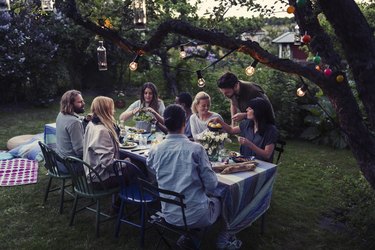 Having friends over for a backyard BBQ is arguably one of the best things about summer. But if you're looking to throw something more special than your run-of-the-mill outdoor hang, these tips can help you take your hosting skills up a level.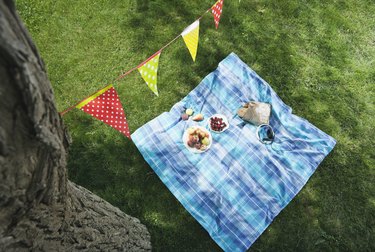 First on the list? Taking care of your lawn. You can't have a stellar backyard bash without a top-notch backyard, which is where Roundup® For Lawns Products can help.
Pro tip: You'll want to get a head start a few weeks before your party to give your efforts time to take effect. For example, Roundup® For Lawns1 Ready-to-Use kills over 250 different types of weeds* on contact, but may require two or more applications at 14 day intervals throughout the season for certain grass weeds.
Check out the Weeding Wisely site for intel on prepping your yard, plus guidance on which products are best suited to your needs. Trust us, your guests will be impressed—by your immaculate lawn ​and​ your party-planning abilities.
​*See inside booklet for full weed list.​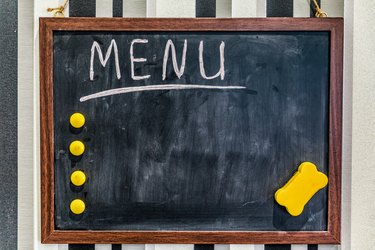 The key to a successful get-together is the food, so make sure guests know what's on the menu by displaying it front and center. Salvage old wood from the landfill or buy a cheap piece of plywood, cover it in chalkboard paint, and recruit the guest with the best handwriting to list out the planned grub for the day.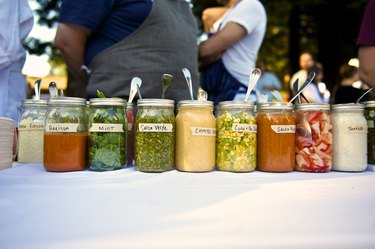 Even if you're just grilling up your standard burgers and dogs, you can make the meal feel special by creating a toppings station with the works. Red onions, jalapeños, roasted peppers, fresh tomatoes, and artisanal cheeses are all great options—and don't forget the condiments!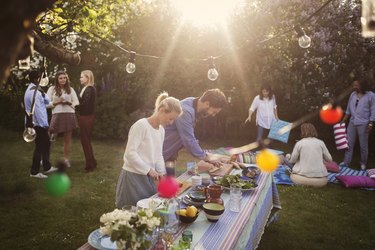 Make sure you have lots of seating
Once you have the food, you'll need a place to sit down and eat it. Set up numerous seating areas with groups of folding chairs, picnic blankets, and outdoor poufs to create spaces where guests can organically congregate in smaller groups while they eat.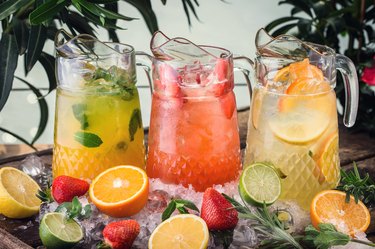 Instead of having to run back and forth to the kitchen constantly refreshing your guests' drinks, mix up a large batch of a crowdpleaser like rum punch, rosé spritz, or a fruity mocktail.
Create s'mores kits for dessert
Rather than passing around one communal bag of marshmallows, package everything each guest will need for the classic bonfire treat into a paper box from a craft store, and hand them out when it's time for dessert. Bonus points if you personalize each box with your guests' names.
​​Want more info on which Roundup​​​​®​​​​ Brand Prod​ucts are best for your lawn or garden project? ​​​Click here ​​for product suggestions and tips on how to use them.​​​​​​
​​ALWAYS READ AND FOLLOW PESTICIDE LABEL DIRECTIONS. ​Not all products are registered in all states and may be subject to use restrictions. Roundup​ and ​Design​​​​​®​ ​​and Roundup​​​​​®​​​ are registered trademarks of Bayer Group. 2021 Bayer Group. All rights reserved.​​