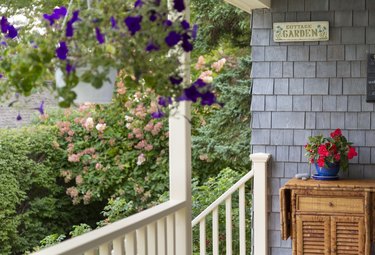 If tackling your front porch has been a to-do list item for the past few springs, now's your chance to add some life to your outdoor space. Whether you're a DIY devotee or a beginner, we've gathered seven simple front porch landscaping ideas that will instantly add some springtime oomph to your home.
And if you're a green-thumb newbie or new to landscaping outdoor spaces, you could probably use a few expert-backed tips on cleaning up and preparing your space for these finishing touches. Head to the Weeding Wisely site for all the intel, plus pointers on the right Roundup® Brand products to keep your front porch feeling fresh through spring and beyond.
1. Hang your favorite flowers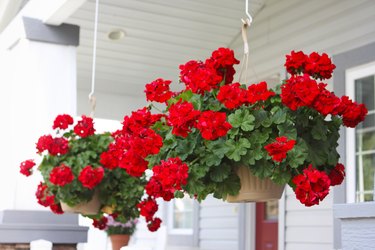 Hang your favorite springtime plants or bright blooms for a low-maintenance, aesthetically pleasing way to add a dash of seasonal charm to your porch with minimal effort.
2. Create a pretty pathway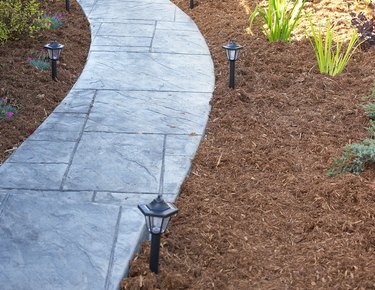 Creating a walkway leading to your front door is a cute, functional, and easy way to show off your DIY skills. Go the no-digging route and lay pavers down so you can easily line them with colorful pansies or poppies for a pop of color.
To make sure your walkway doesn't get overshadowed by pesky weeds, use Roundup® Landscape Weed Preventer on the landscaping alongside your pavers. It creates a barrier to prevent listed grasses and weeds from growing. Simply apply once to prevent weeds for up to six months*.
​*See directions for weed list.​
3. Frame your front door with large planters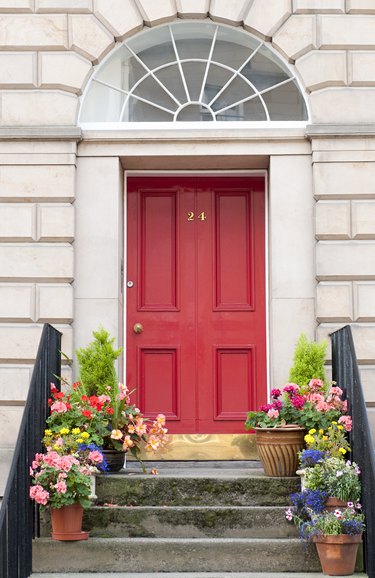 Large planters set a confident, bold tone for your front porch. Go with a neutral planter color—like one that accents your front door or floors—so your flowers and plants feel like a statement. And don't forget to put Roundup® Landscape Weed Preventer in the soil surrounding your flowers in the planters to prevent listed weeds before they start.
4. Add a vertical ladder garden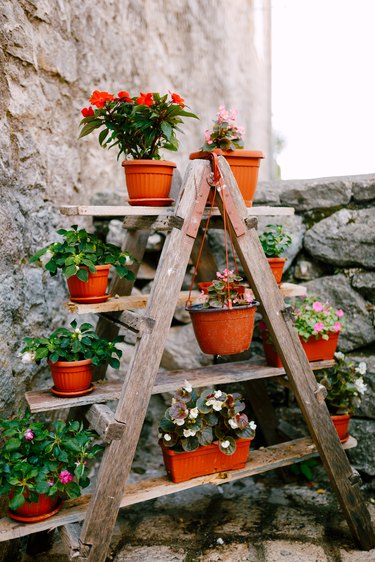 All you need for this simple standing garden is a wooden ladder, some terra cotta pots, and your favorite assortment of spring flowers and plants. Simply arrange your springtime plant lineup to your liking, and you've got a unique and vibrant plant project.
5. Edge out a colorful flower bed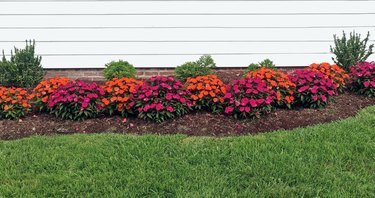 Create a wall of color by adding bright flowers as a border on garden beds alongside the front of your home. To ensure you have a clean-looking lawn that will really make your flowerbeds pop (instead of being distracted by weeds), opt for Roundup® for Lawns1 Ready-to-Use. It helps control over 250 different types of weeds* in your lawn—such as dandelion, clover, and crabgrass—to keep the result fresh for up to three months.
​*See inside booklet for weed list​
If a full flower bed is too much upkeep, carve out a stone-filled area near your porch to fill with terra cotta pots that you can easily swap with new plant babies throughout the season.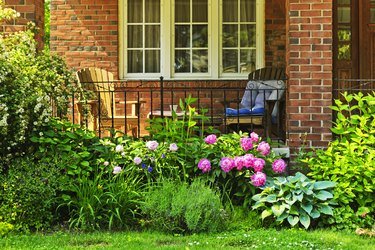 Perennials are a tried-and-true way to incorporate plant life that comes back season after season for reliable porch-side landscaping. Go for perennial flowering shrubs that'll continue to provide color for springs to come.
​​Want more info on which Roundup​®​ Brand Products are best for your lawn or garden project? Click here ​​for product suggestions and tips on how to use them.​ ​​​​​​
​​ALWAYS READ AND FOLLOW PESTICIDE LABEL DIRECTIONS. ​​​​​​Not all products are registered in all states and may be subject to use restrictions. Roundup​ and ​Design​​​​​®​ ​​and Roundup​​​​​®​​​ are registered trademarks of Bayer Group. 2021 Bayer Group. All rights reserved.​​​​​​