Sure, you can get a fridge with an ice maker built in, but there's always a place in your kitchen for ice cube trays. Not only can they keep you supplied with ice when your built-in ice maker breaks down or when you need extra for a party, they're a handy and versatile kitchen helper in their own right. Here are a few of our favorite reasons to keep 'em around.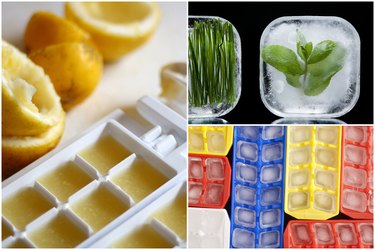 Cooking with herbs gives your food bright, fresh flavors, but whether you grow your own or rely on the supermarket, you'll often find yourself with more than you can conveniently use at one time. To preserve that fresh flavor for later use, pack your ice cube tray with herbs and cover them with olive oil. When you want that flavor, you can simply pop a cube from the freezer and add it to your meal. Alternatively, freeze herbs or fresh flowers for use as a striking and functional garnish for cocktails and chilled beverages. Just remember to designate separate trays for savory ingredients, lest your regular ice cubes gain unwanted flavors.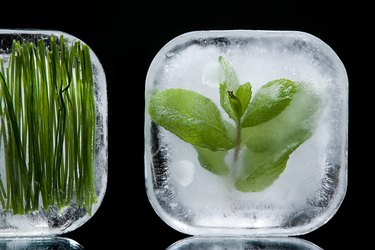 2. Freeze Broths and Stocks
Whenever you make a batch of homemade broth or stock, or whenever you have leftovers from opening a container of store-bought, reach for your nearest empty ice cube tray. You can leave the cubes in the tray once they're frozen, or knock them out and keep them in a freezer bag to free up the tray for another use. Either way, you'll be able to reach in to your freezer any time you want a cube or two of prepared broth to punch up a soup or sauce.
3. Keep Leftover Wine for Cooking
Popular internet memes mock the very idea of "leftover wine," but in the real world it's a common occurrence. That opened bottle often won't taste its best by the second day, and wine that's been decanted into a carafe will oxidize even faster. Although it'll quickly be past its best for drinking purposes, it's still fine for cooking with. Use it to fill your ice cube tray, and then pull out a few cubes as needed for making sauces or braising your pot roast.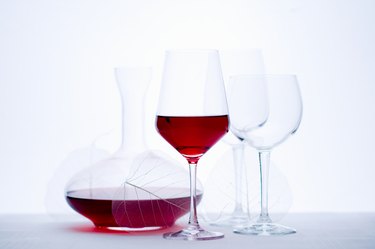 4. Make Your Own Baby Food
Making your own baby food from scratch is a great budget-stretcher, and it's also a convenient way for health-conscious parents (or parents of allergic infants) to exercise control over what your little ones eat. Of course, the best way to preserve your homemade baby food is to freeze it in baby-sized portions. You can certainly buy freezer containers in small sizes, but it's a lot simpler to freeze your purees in ice cube trays and then bag them for later consumption.
There's nothing like whipping up a batch of something fresh-baked, but sometimes that means eating entirely too much of your sweet treat. Your ice cube tray offers a near-ideal way to help your will power (and waistline) by creating smaller, ready-when-you-are portions. When you're in the mood for a cookie, just pop a cube or two from the tray and bake them in your oven or toaster oven. It works just as well if your weakness isn't cookies, but cookie dough. You can even experiment by pairing your favorite cookie doughs with different ice creams!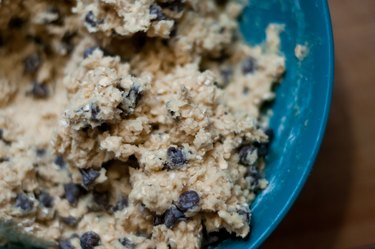 6. Make Handy Fruit Juice Ice Cubes
When life hands you lemons, make...lemon ice cubes! With those at your disposal you'll always have lemon juice for lemonade, or to add to recipes. The same holds true for any other fruit juice. Sweeter juices can be added to smoothies, or used as-is in punches or flavor-compatible cocktails. They're handy for cooking and baking, as well, to add a pop of flavor or to thaw and use in your sauces. You can even put sticks into the cubes and hand them out to kids as miniature ice pops.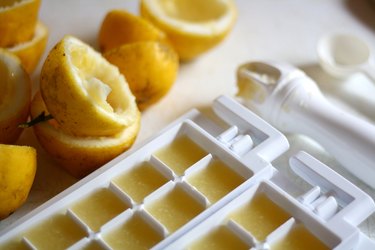 7. Use as Molds for Chocolates
Professional chocolatiers use hard polycarbonate molds to make their chocolates, but your ice cube tray is an acceptable home substitute (especially the kind with fancy shapes). Melt your chocolate and drizzle it into the cups, then swirl them to make sure the inside is evenly coated. Once the chocolate sets, fill them with your filling of choice (pro tip: leftover cheesecake, or cake-pop mixture, works great) and then seal them by coating the bottoms with another layer of melted chocolate. Refrigerate or freeze your homemade treats, then remove them from the tray by turning it upside down and giving it a sharp rap on the counter.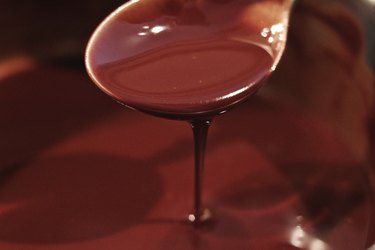 8. Make Stylish Mini-Pastries
At any social gathering, a large tray of tiny, bite-sized pastries is sure to be a hit. The only difficulty is that they're tedious and time-consuming to make the traditional way. Your ice cube tray provides a way to speed the process. Just line the tray with a sheet of dough, fill the cavities with your sweet or savory filling of choice, and then brush the edges of the dough with water, milk or egg wash. Lay another sheet of dough on top and press it firmly to make a seal, then flip it onto a cutting board and cut out the individual pastries. Bake them immediately, or — what else? — freeze them until your next get-together.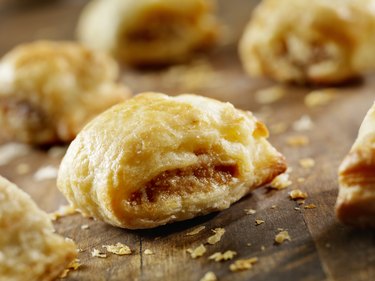 9. Stash Caramelized Onions or Mirepoix
Seasoned cooks often rely on slow-cooked aromatic ingredients to lay down a base of flavor in their dishes. That might include caramelized onions, roasted garlic or one of many combinations of ingredients – the French mirepoix of onions celery and carrot, for example, or Louisiana's "holy trinity" of onions, bell peppers and celery — all of which take time and patience to do properly. If you're taking the time to make a batch anyway, make extra and save it in ice cube trays. The next time you need some, it'll be ready-made and as close as your freezer.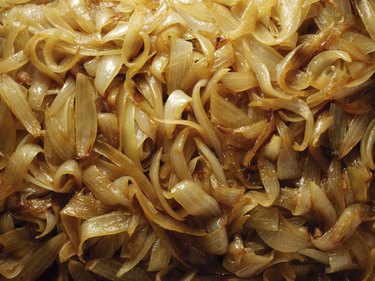 10. Organize Junk or Craft Drawers
Even the tidiest and most organized people often have a drawer where chaos reigns, and that goes double for anyone who dabbles in hobbies and crafts. For small items, ice cube trays can double as convenient drawer organizers to help keep things where they belong. Ice cube trays can hold anything from small screws to fishing tackle, and from thimbles and bobbins to beads and jewelry findings. You may find yourself stocking up on more, so you can tackle the garage once you're done indoors.