​eHow may earn compensation through affiliate links in this article.​
Making your own natural whitening mint toothpaste is so easy to do, and you only need 3 ingredients that you may already have in your pantry. This toothpaste is non-toxic and extremely safe to use to whiten your teeth without harsh chemicals found in many store-bought products.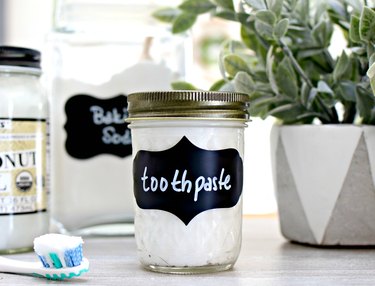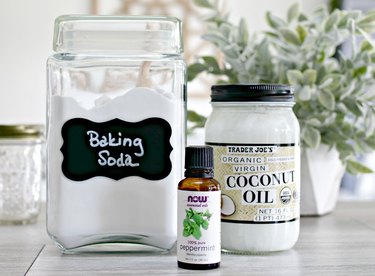 Step 1
Place 1/2 cup of coconut oil in a bowl. The coconut oil should be room temperature. If the coconut oil is cold, it's going to be very hard to mix with the other ingredients. If the coconut oil is melted, it may not thicken back up to form a paste.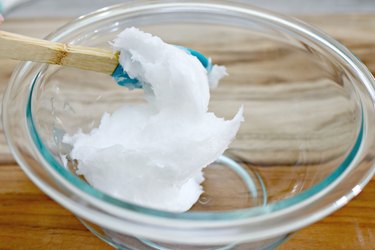 Step 2
Add 4 tablespoons of baking soda.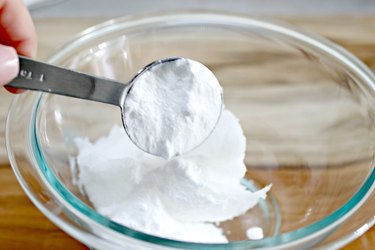 Step 3
Add 15 drops of peppermint essential oil.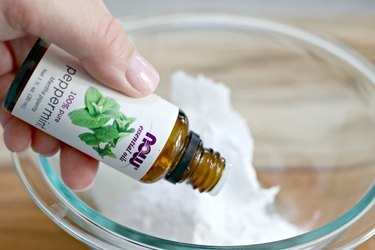 Step 4
Mix well and store in an airtight container.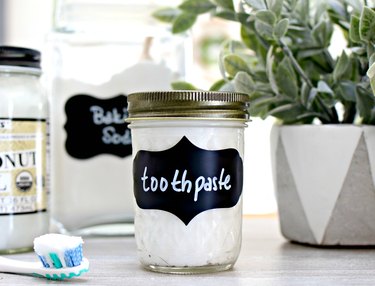 How to Use Natural Whitening Mint Toothpaste
Use a measuring spoon or a popsicle stick to dip out about 1/2 teaspoon of the paste onto a clean toothbrush. Brush your teeth with the paste two times per day for two minutes each time. This toothpaste will not only help to whiten and brighten your teeth, but it will also help to prevent cavities and tartar buildup if used twice daily.