1 of 11
Image Credit:

Lindsey and Ryan Tonier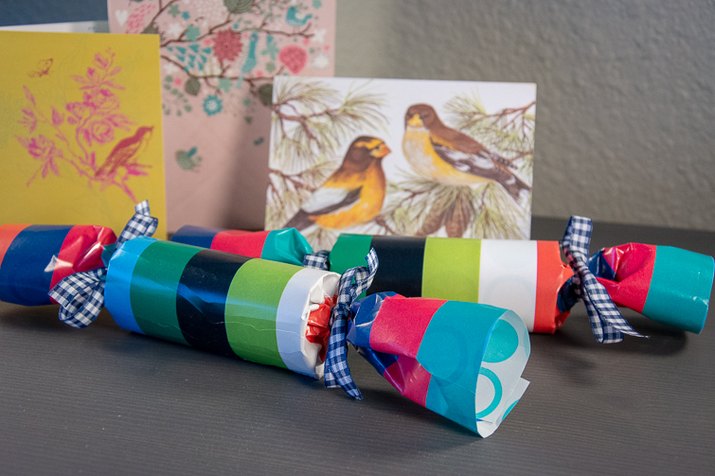 2 of 11
Poppers are fairly new to the U.S. Most Americans pull them apart at birthday parties to reveal hidden candy — much like a piñata. But in the UK, poppers are called "crackers" and you pull them apart on Christmas day to uncover small trinkets like compasses or puzzles. Whatever you call them, these toilet roll poppers are perfect for any occasion! Directions: Place candy or small toys into the toilet roll before wrapping with decorative paper and securing the ends with ribbon.
Image Credit:

Lindsey and Ryan Tronier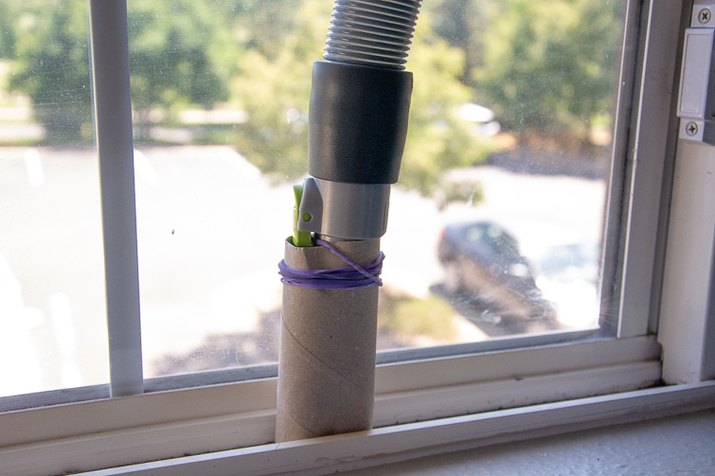 3 of 11
Vacuum Hard-to-Reach Places
We're not sure who discovered this genius toilet roll vacuuming hack, but it was probably Einstein or Newton. This project isn't really about creating an enduring DIY project. Rather, it's just a quick way to vacuum those areas of your home that just won't accommodate either your vacuum cleaner or it's detachable hose. Method: Secure one end of a toilet paper roll around the end of your vacuum hose, and then scrunch the opposite end of the cardboard tube to fit into a hard-to-reach space.
Image Credit:

Lindsey and Ryan Tronier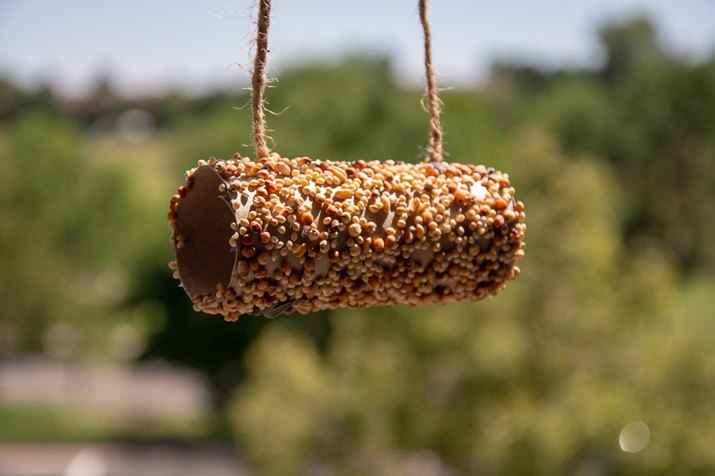 4 of 11
Most backyard birders have several bags of seed lying around that aren't compatible with their current bird-feeding setup. But this toilet paper roll bird feeder will get those seeds off the ground an into a robin's tummy in mere minutes! Materials: toilet paper roll, twine, bird seed, and peanut butter. Directions: Poke two holes into the center of the toilet roll before completely slathering the tube in peanut butter. Roll the toilet paper roll in bird seed until it is completely covered. Hang your toilet roll bird feeder by threading a loop of twine through the poked holes.
Image Credit:

Lindsey and Ryan Tronier
5 of 11
Please, will somebody invent wireless electricity already? It feels like modern life is endlessly entangled with a snarl of smartphone chargers, power cables and appliance cords — they're everywhere! It turns out, toilet paper rolls are the ideal size to tame the tyrannical tangles of cords and cables. Simply slip a power charger into the tube and voilà, a DIY toilet roll cord cozy.
Image Credit:

Lindsey and Ryan Tronier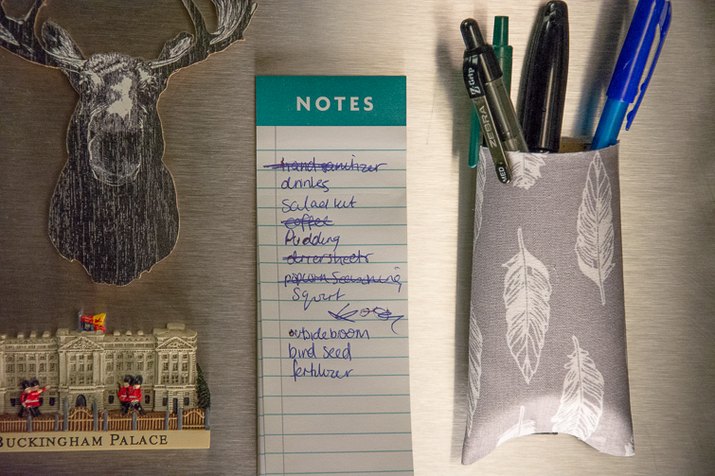 6 of 11
This toilet paper roll DIY project may be the only way to obtain a fridge-mounted pen holder. Seriously, we don't even know where to buy them. Materials: toilet paper roll, sticky magnetic strip, and a piece of fabric. Directions: Carefully squeeze one end of a toilet paper tube, and fasten it with glue or duct tape. Apply beads of glue to the dull side of the fabric before pulling it taut across the cardboard roll and allowing it to dry. Secure the magnetic strip on the back of the toilet roll.
Image Credit:

Lindsey and Ryan Tronier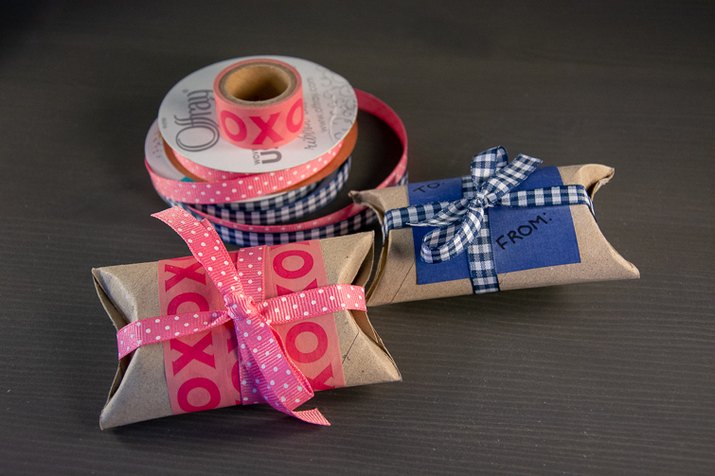 7 of 11
These tiny gift containers are among the more adorable uses for toilet paper rolls. They're easy to make and perfect as table settings or stocking stuffers. Instructions: Flatten a toilet roll before folding in both ends. Carefully place your gift inside, decorate the box, and then secure the ends with a festive piece of ribbon.
Image Credit:

Lindsey and Ryan Tronier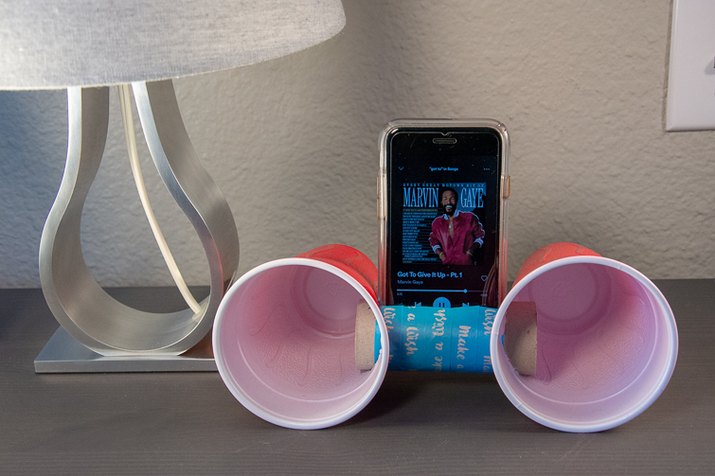 8 of 11
Certainly, nobody would make this toilet roll speaker to sit proudly in their living rooms. But this is the perfect DIY solution for occasions where music would really spice things up, but nobody has a Bluetooth speaker. Materials: toilet paper roll, two plastic cups, and Marvin Gaye's "Got To Give It Up." Directions: Cut a rectangular slot in the center of a toilet role to accommodate the bottom of your smartphone (where the speaker is located). In each solo cup, cut a hole that is the same diameter as the toilet roll, bridge the cups together with the toilet roll, and then position your phone in place.
Image Credit:

Lindsey and Ryan Tronier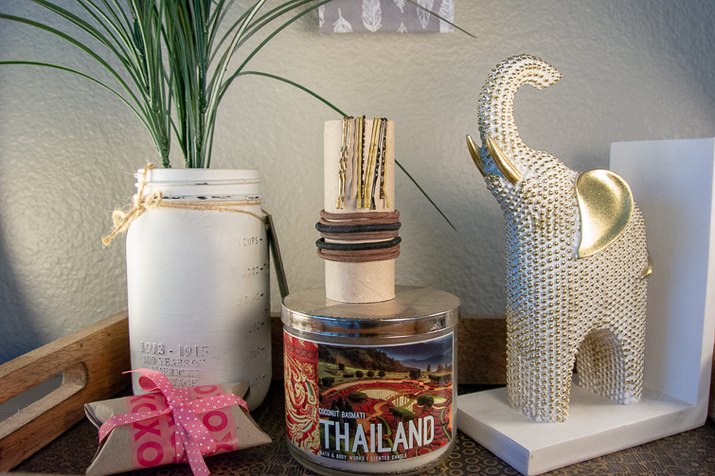 9 of 11
Hairband & Bobby Pin Organizer
You may have hundreds of hairbands and bobby pins hiding in your home, but it probably takes you several minutes of scouring your handbag and bathroom drawers to actually find one. Which is why this toilet roll hack falls on the "weird, but I get it" end of the spectrum of alternative uses for cardboard tubes. Nonetheless, a toilet paper roll is the perfect circumference to keep your hair ties all in one place.
Image Credit:

Lindsey and Ryan Tronier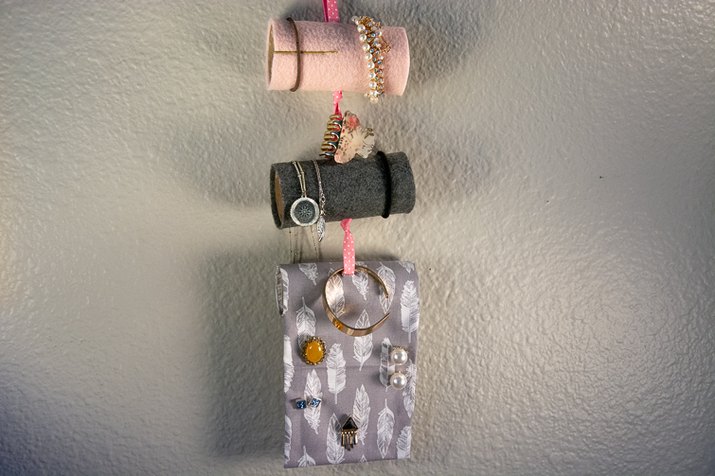 10 of 11
Need to tame your jewelry? You can make a stylish jewelry holder from a toilet paper roll in minutes! Materials: Three toilet rolls, fabric, fleece and ribbon. Directions: Poke a hole through the center of the toilet paper rolls to accommodate the ribbon. Cover each toilet tube with fleece or fabric, and then fasten it to the cardboard with glue. Hang the toilet roll jewelry holder by running a loop of ribbon through the poked holes of the cardboard tubes and tying a knot beneath each roll to secure it in place.
Image Credit:

Lindsey and Ryan Tronier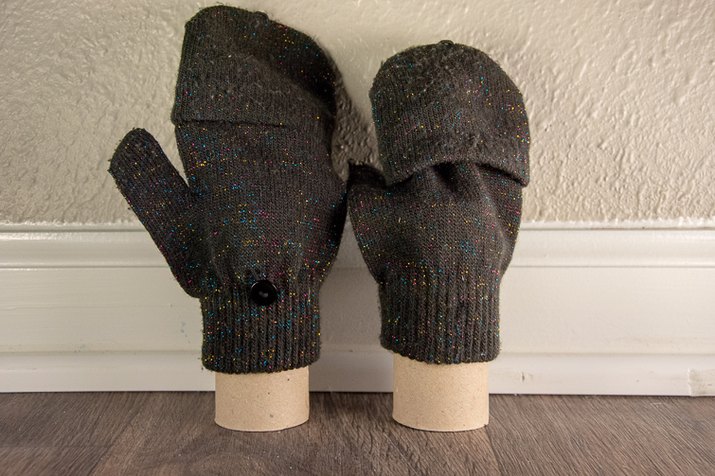 11 of 11
Evenly drying wet, snowy gloves is more of an art than a science, and this cardboard tube hack is among the most creative uses for toilet paper rolls we've ever seen. Inserting a toilet roll into the glove before setting it on top of a heating vent helps the warm air distribute evenly throughout the interior fabric.
Image Credit:

Lindsey and Ryan Tronier
---