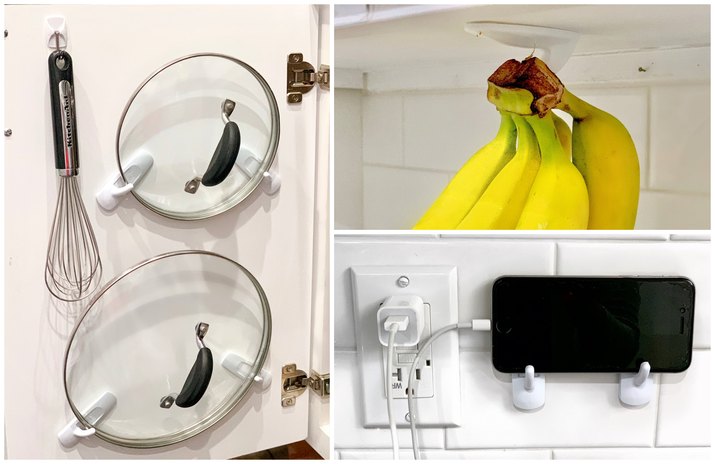 1 of 11
10 Command Hook Home Hacks
Putting small organizational systems in place around the house can help you claim back hours of your week! Try these 10 command hook hacks to see which systems work best for you (without a permanent commitment). If it's not a fit, simply pull the strip and try out to the next one!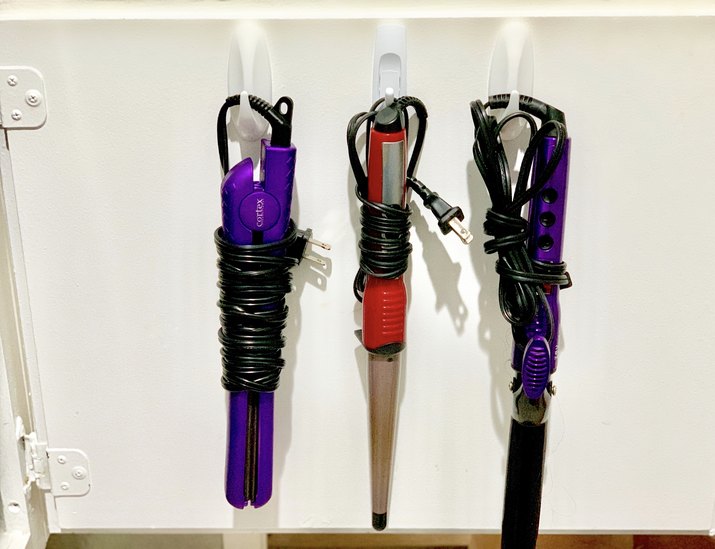 2 of 11
Clear the mess in your bathroom by adding a few command hooks on the inside of your bathroom cabinet doors. You can hang all the beauty tools you use on a regular basis without taking up much room under the sink.
3 of 11
Pot Lid & Cooking Utensil Storage
Use command hooks, big & small on the inside of kitchen cabinet doors. You can store tops to your pots & pans or even larger utensils that are too bulky for drawers. Let's be honest—we can all use a little more space in the kitchen.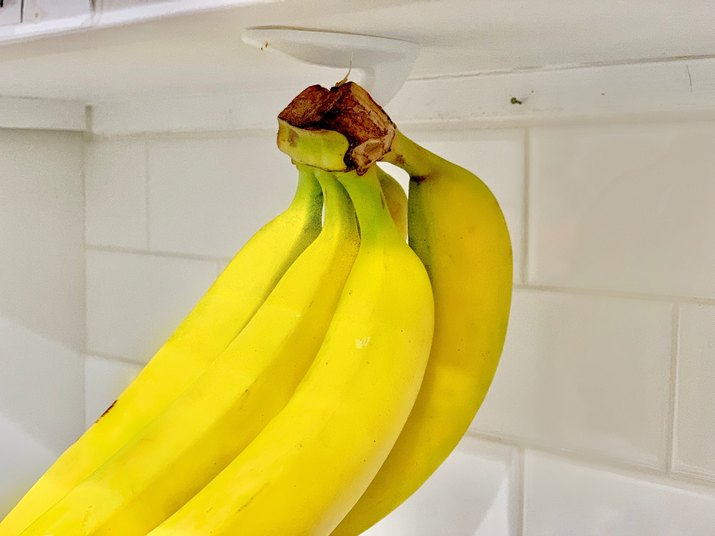 4 of 11
Add a command strip under any kitchen cabinet to create a DIY Banana hook for simple storage. Just be sure to get a hook that holds more than 2 lbs.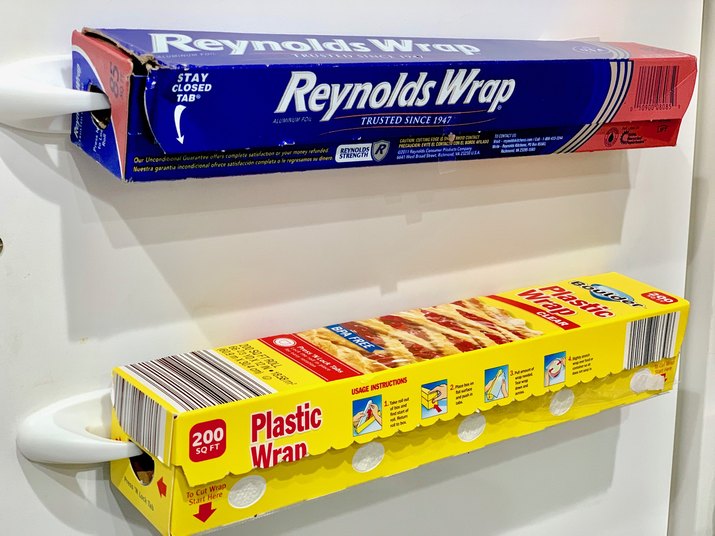 5 of 11
No more fumbling around the kitchen in search of your wrapping materials. Gain easy access to aluminum foil and plastic wrap by storing them on the inside of a kitchen cabinet door, courtesy of command hooks.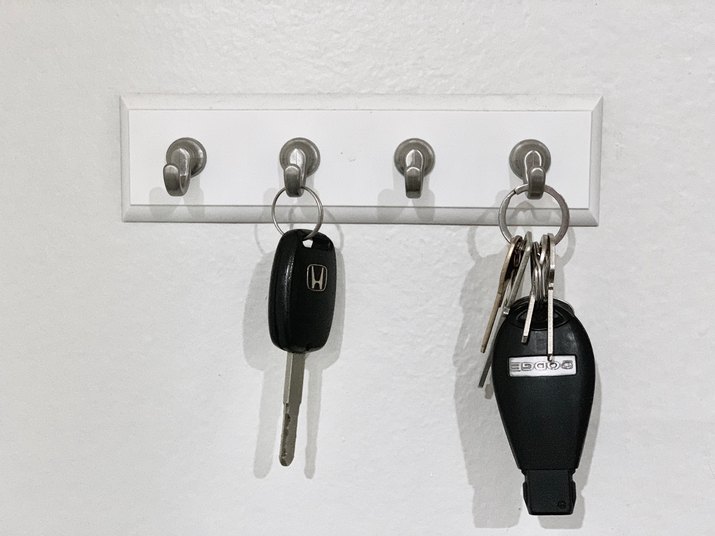 6 of 11
How convenient is this command key hook strip? Now you can hang up your keys as soon as you walk in the door and ease your mind, knowing they will be in the same exact spot the next time you need them.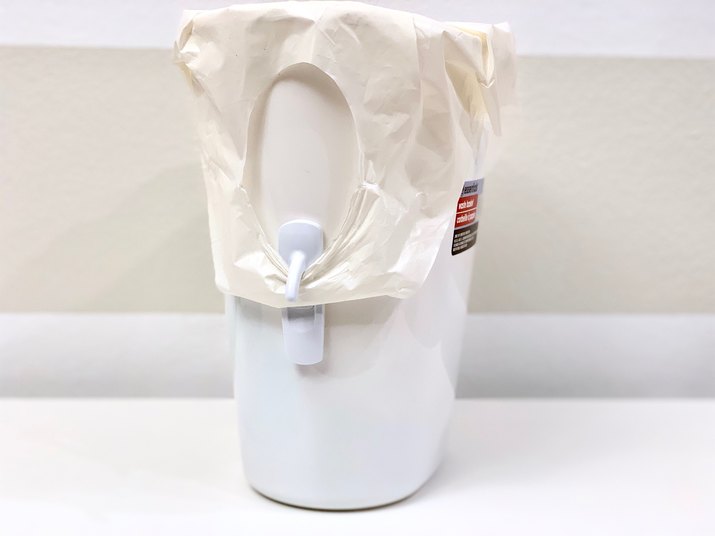 7 of 11
Secure sliding garbage bags to any trash bin by simply adding a command hook to each side. Slip each bag handle over each hook to anchor the bag in place.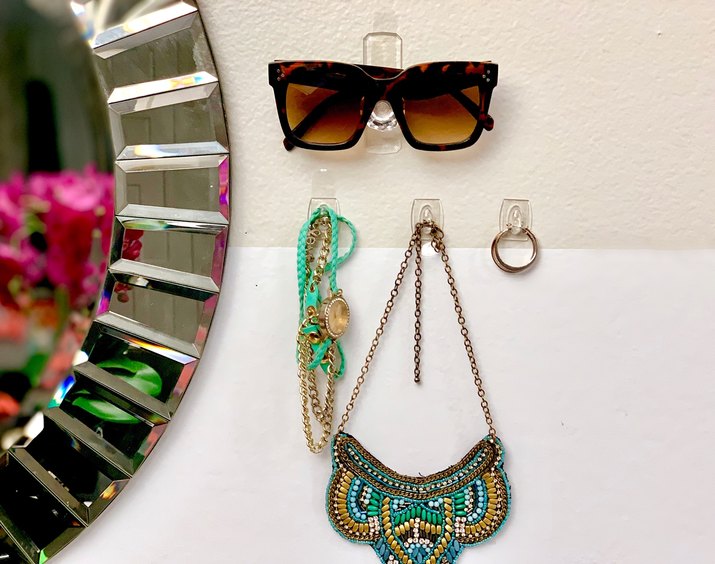 8 of 11
Display frequently worn accessories on a wall near your dresser or night stand. Place command strips on the wall and add as many pieces as you'd like for storage and style.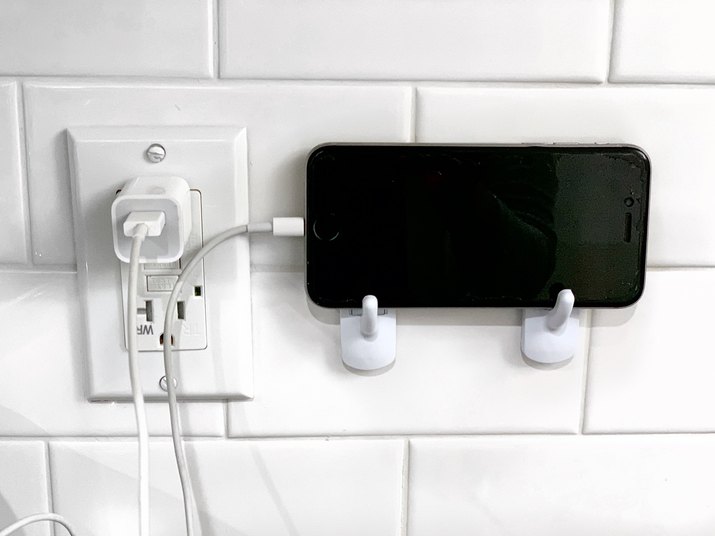 9 of 11
Add two command hooks to the wall next to a power outlet to keep your phone off the floor and out the way while charging. PLUS, no TV? No problem! You can also use the hooks to mount your device on a wall or car seat for hands-free viewing.
10 of 11
No more digging for the scoop during snack time. Just place a command hook on the front of your food container to rest your spoon on.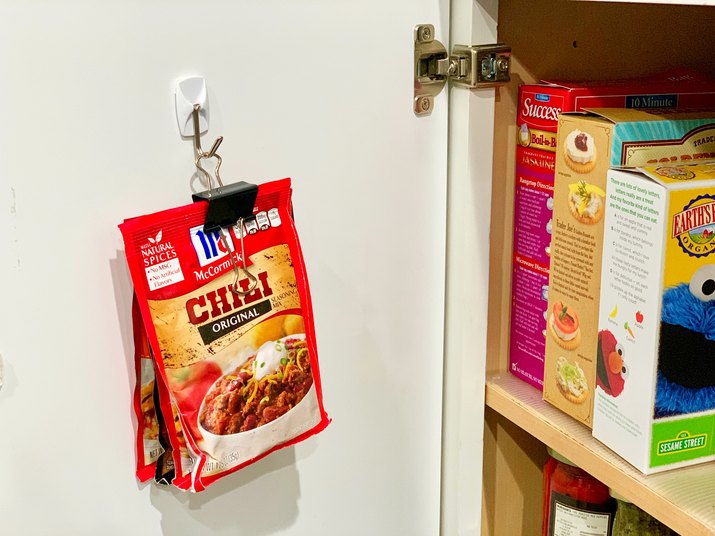 11 of 11
Keep your kitchen drawers clutter-free. Simply gather your seasoning mixes together with a binder clip and hang them on the inside of a cabinet with a command hook. Problem solved!