Pump up the color and festivity at your next soiree with these three DIY balloon decorations that will wow your guests. Balloons happen to be totally on-trend and yet these projects couldn't be easier to create on your own (not to mention easier on your wallet). If you're looking to take your party decor to the next level, any of these balloon ideas will do just that.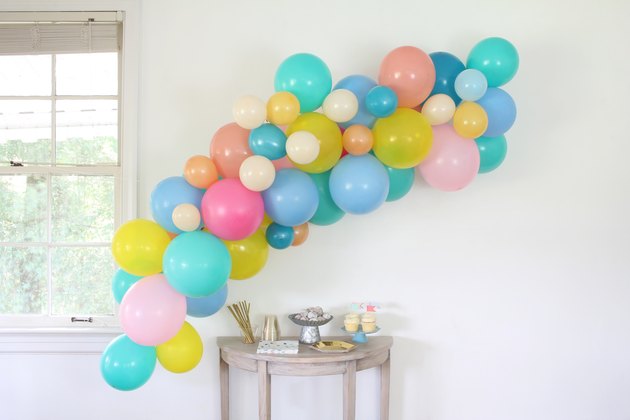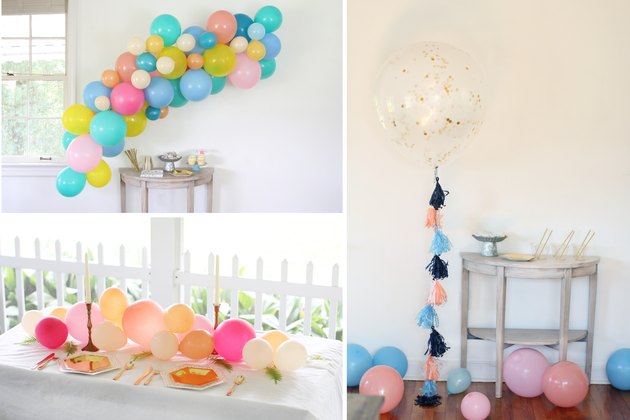 Balloon Arch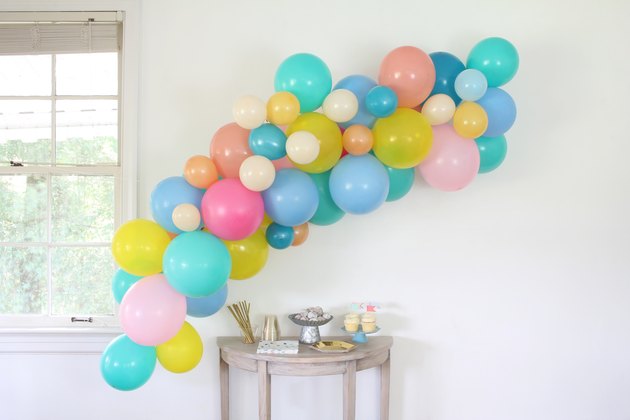 eHow may earn compensation through affiliate links in this tutorial.
Balloon Table Runner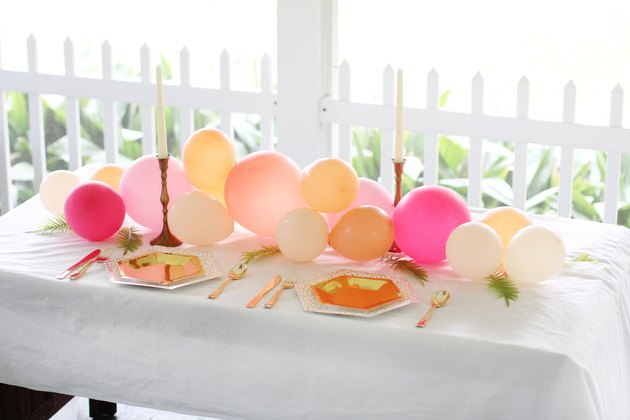 Step 1
Lay fresh or faux greenery along the center length of the table.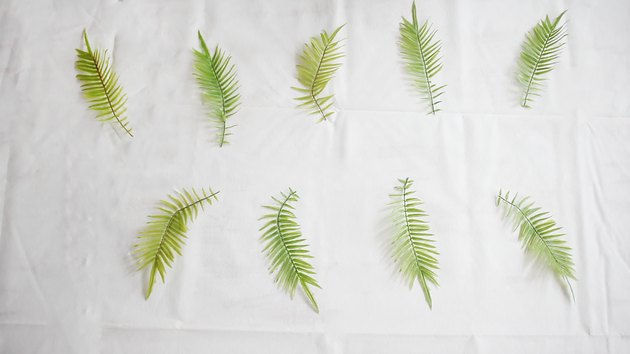 Step 2
Blow up at least 20 or so of the 5-inch balloons, blowing some up a little bigger than others for variety. Attach glue dots to one of the larger balloons and adhere the balloon to the center of the table.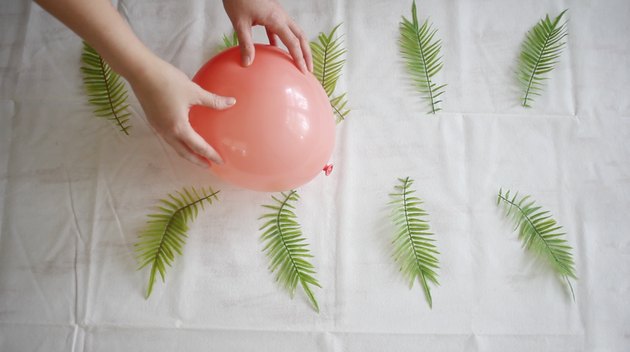 Tip
The glue dots adhere best to a paper table cloth.
Step 3
Continue adhering larger balloons down the length of the table in a zig zag pattern.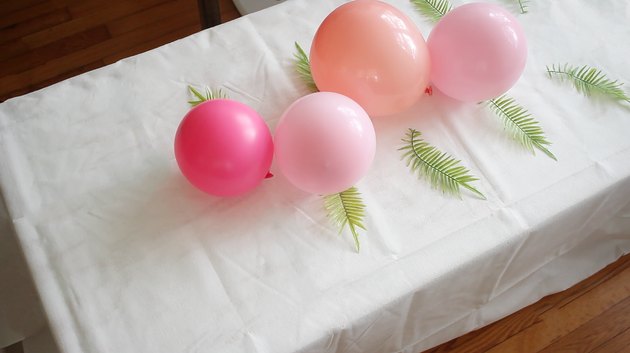 Step 4
Adhere smaller balloons on top of the larger ones to fill in the gaps and create volume along the table runner.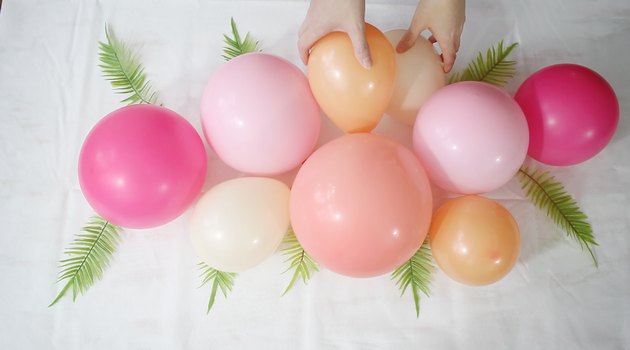 This is optional, but you can also tuck a couple of candlesticks in between the balloons.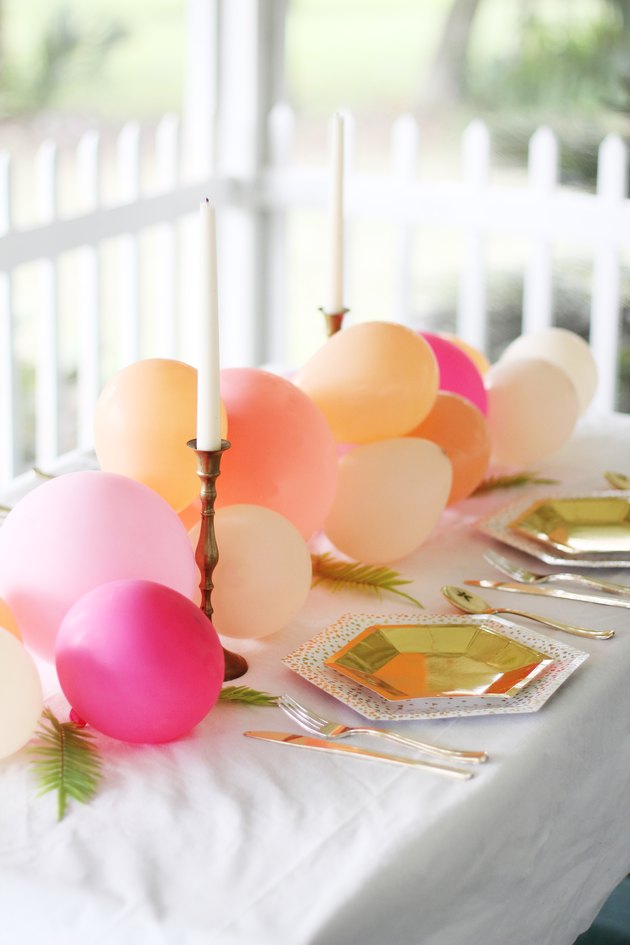 Confetti Tassel Balloon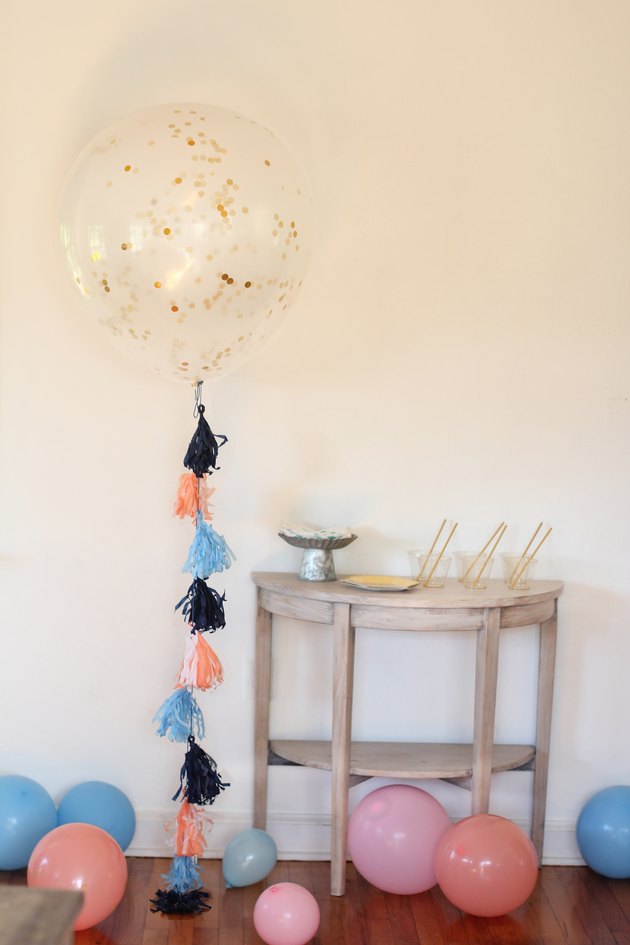 Things You'll Need
Paper confetti dots

Helium

Tassel garland

Balloon weight
Step 1
Fill the balloon with the paper confetti dots.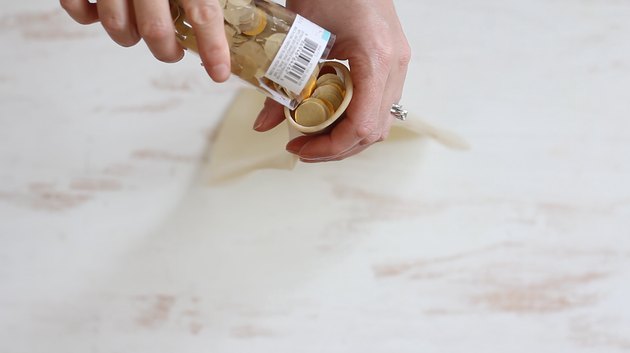 Tip
Make sure you don't use the sharp metal confetti, as it could pop the balloon.
Step 2
Inflate the balloon. Ideally, you should use helium so the balloon will float.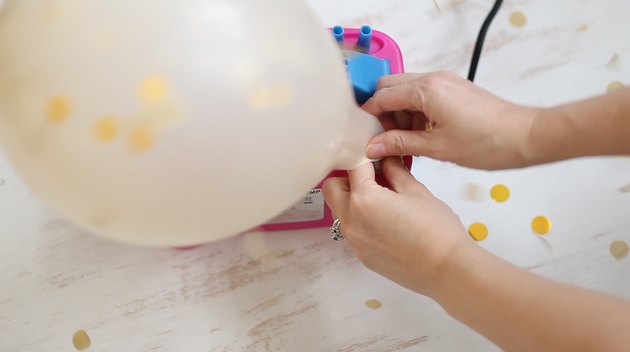 Step 3
Tie one end of the tassel garland to the knot on the balloon. If you use helium, you should attach a balloon weight to the other end of the tassel garland.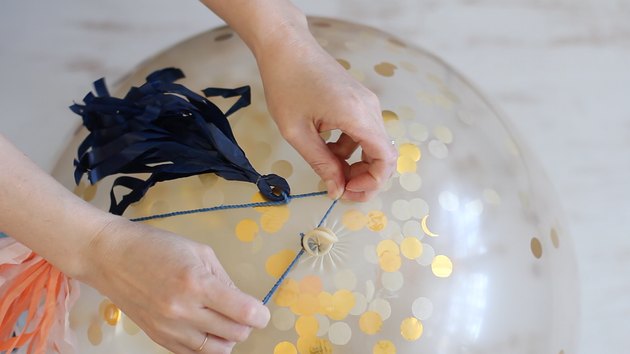 So simple and so festive!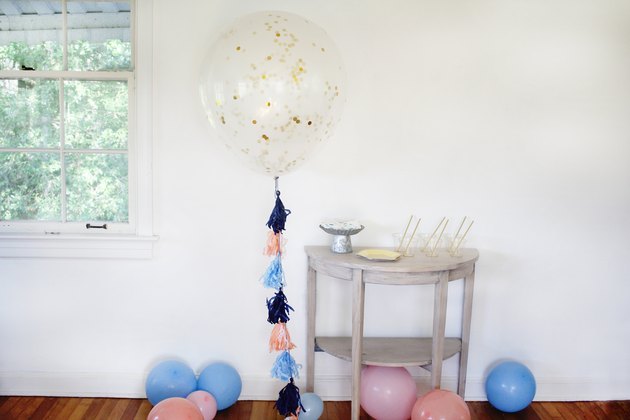 Buy materials for this tutorial: