Dulce de Leche is essentially Mexican caramel. Its smooth, velvety texture and sweet, rich taste make it ideal for a variety of applications. Pour it on your waffles, mix it in with your cakes, or drizzle it over your doughnuts—there are so many options. And while there are a few different ways to make Dulce de Leche, making it in the oven has proven to be one of the simplest ways to make this decadent treat at home.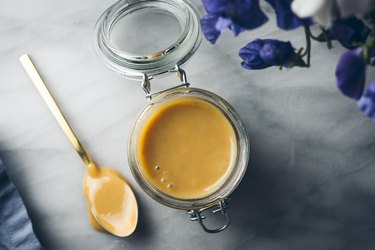 Things You'll Need
1, 14 oz can condensed milk

Aluminum foil

1, 8 x 8 inch baking dish

1, 9 x 13 inch baking dish

Boiling water

Whisk

Sealable jar
Step 1
Pour the condensed milk into an 8x8 inch baking dish.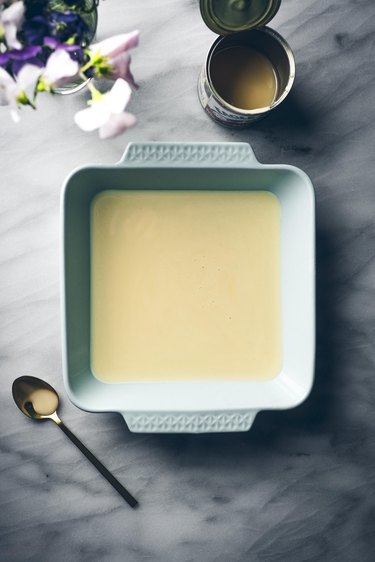 Step 2
Cover the dish tightly with foil and place in a 9x13 inch baking dish. Fill the larger dish with boiling water until it reaches just over halfway up the side of the smaller dish. Carefully transfer the pan to the oven and cook at 425 degrees F for 60-75 minutes, or until the milk takes on a light caramel color.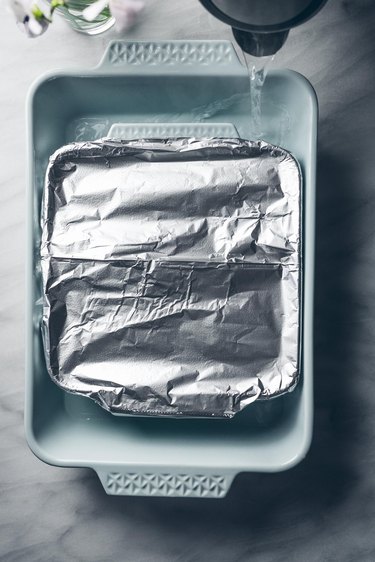 Step 3
Carefully remove the small baking dish from the oven, remove the foil, and whisk the dulce de leche until smooth.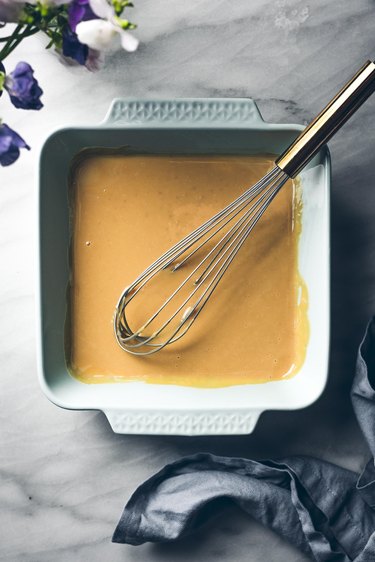 Step 4
While still warm, transfer the dulce de leche to a sealable container and enjoy!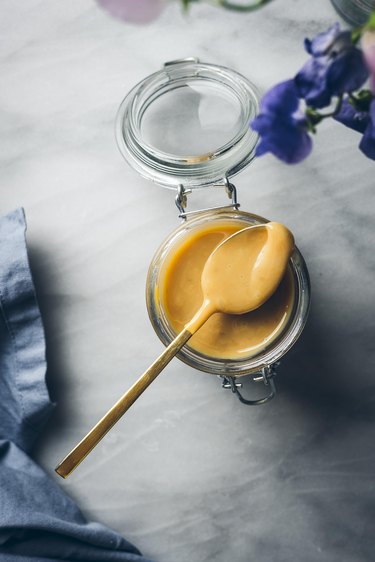 Tip
Once cooled to room temperature, the dulce de leche can be stored in the refrigerator for up to a week.