The ages of 13 through 15 can be awkward for these young teens when it comes to picking out a Halloween costume. The parents of these young women may want them to avoid risqué costumes -- and yet teenage and preteen Halloween costumes can often be highly sexualized, especially when referencing pop culture. Finding appropriate yet fun Halloween costumes will make both the girls and their parents happy.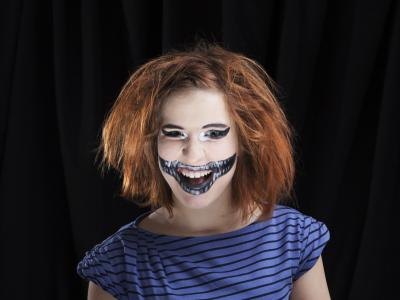 (AlbinaTiplyashina/iStock/Getty Images)
When it comes to Halloween, young girls often prefer cute and glittery to gory and scary -- and some of that feeling can extend to the early teenage years. However, a young teenager may be reluctant to dress as a princess or fairy like she may have when she was younger. The "Wizard of Oz" costumes -- Dorothy, the Cowardly Lion, the Scarecrow, the Tin Man or the Wicked Witch, to name a few -- can be fun and comfortable or frilly costumes for a young teen girl who likes to dress up in fantasy attire.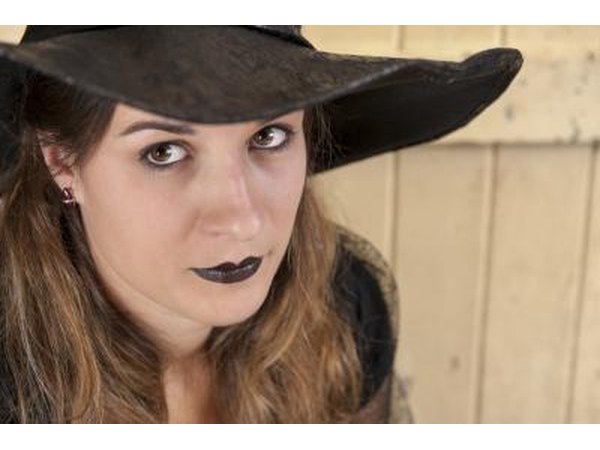 aldegonde le compte/iStock/Getty Images
Girls who like the idea of women fighting villainy just as well as the boys may enjoy a superheroine or super villain costume. Comic book costumes like that of Supergirl and Catwoman cover up a lot of skin and don't have to be too formfitting when you purchase or make a version of the costume sized for young teenagers.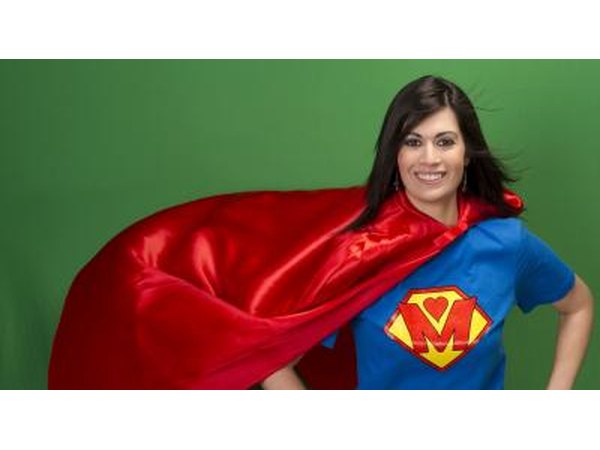 Chris Boswell/iStock/Getty Images
Young women with an interest in sports may find a comfortable but cute sports star costume ideal for Halloween. She can dress in her own sports team outfit or she can purchase a professional sports player jersey and couple the jersey with athletic shorts or pants. She should also carry around a small piece of sports equipment, like a basketball, a baseball glove or a tennis racket.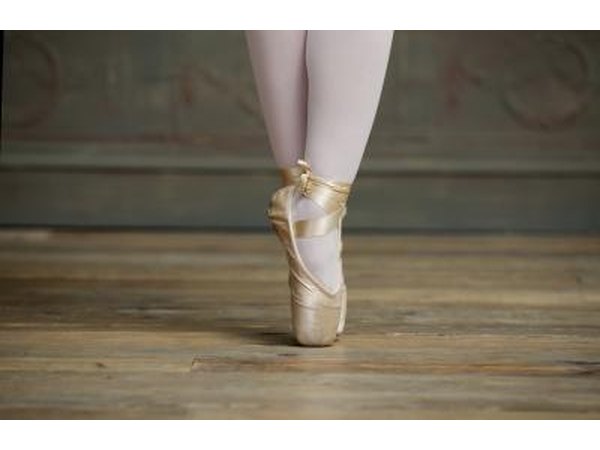 m-imagephotography/iStock/Getty Images
Without being too macabre, a young teen can dress as a vampire girl for Halloween. She can wear a traditional gothic costume or a more modern vampire outfit modeled after her favorite vampire movie or book. If she's going as a vampire from a popular movie or book, complete the outfit with official replica jewelry. In either case, she should wear makeup to make her face look pale.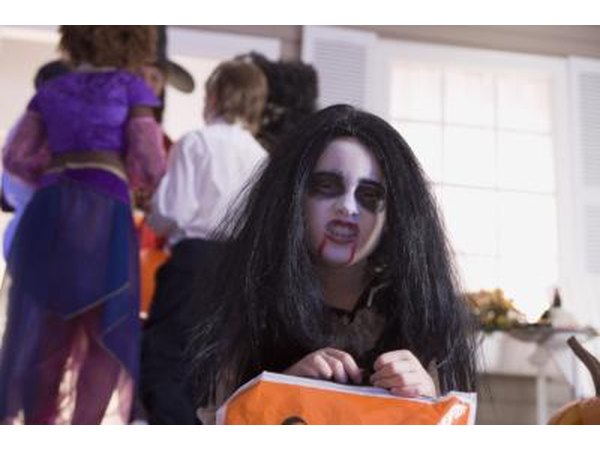 Comstock Images/Stockbyte/Getty Images
Young teenagers may enjoy dressing as animals for Halloween, but they're unlikely to like the full-body baggy animal costumes that they may have worn during their preteen years. If a teenager enjoys Japanese animation, she may be familiar with animal "cosplay" ("costume play") hats that feature animal ears such as those of cats, dogs, bears, foxes, pandas and rabbits. Wearing these hats, she can then use costume makeup to draw whiskers or other facial markings. Her clothes can consist of flattering, comfortable clothes -- a dress or a hoodie and pants -- with a faux fur trim and a pin-on tail.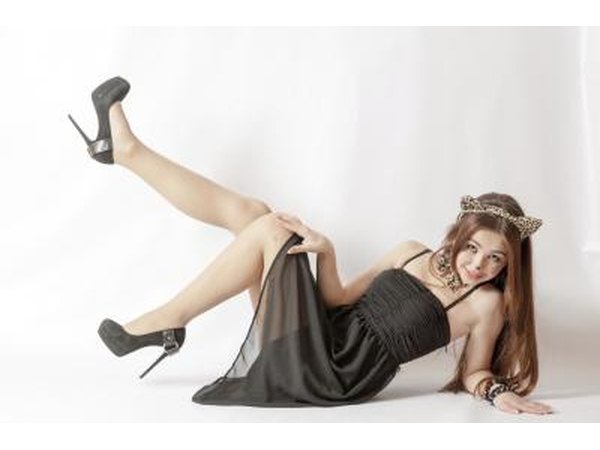 mettus/iStock/Getty Images
Promoted By Zergnet