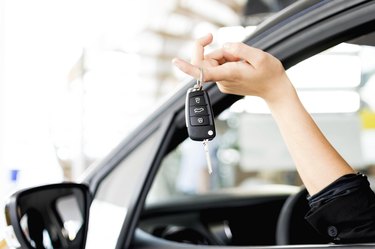 Priceline offers deep discounts on car rentals, but it's not easy to get your money back if you need to cancel. There are two ways to book on Priceline: through their Name Your Own Price program or their location specific retail service. Canceling a car rental will depend on how you booked.
Name Your Own Price Cancellations
When you Name Your Own Price on Priceline, you bid on a car rental and provide payment information before you know which car agency you'll be renting from and whether your bid will be accepted. It's a great way to stay within your travel budget, but there are no refunds if you cancel. Once the car is booked, there are no cancellations or changes to the reservation permitted.
Priceline Retail Cancellations
Reserving a rental car on Priceline through their normal retail channels instead of Name Your Own Price will allow free cancellation in some situations, depending on location. Check the rental policies and rules information in your reservation details.