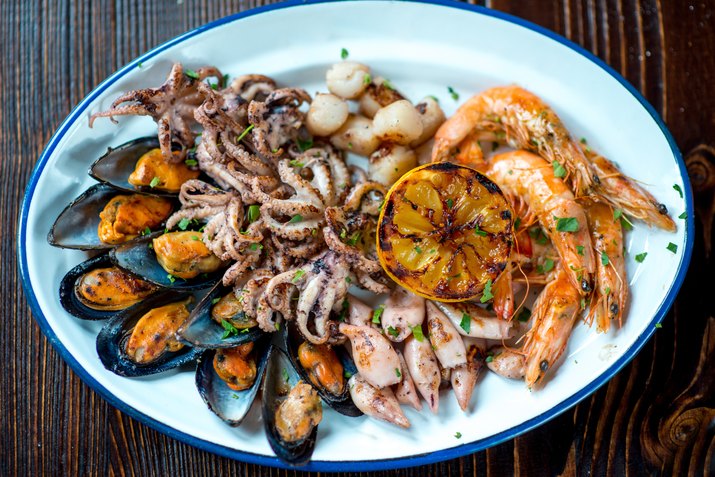 1 of 13
Shrimp aren't the only things that belong on the barbie. Any fish cut into a steak can be grilled, as can shellfish like clams and oysters. If you're a novice seafood griller, start with a thick-skinned fish like tuna, swordfish or shark. Their sturdy exterior makes them easy to flip and hard to overcook (unlike cod, for example, which is so delicate that it can fall apart or dry out on the grill). From there, work your way up to scallop skewers and shrimp kabobs, and if you're a seasoned seafood chef, grab your grill basket and experiment with fish fillets. Regardless of your level of expertise, there's an undersea creature that's right for your grill.
Image Credit:

RossHelen/iStock/GettyImages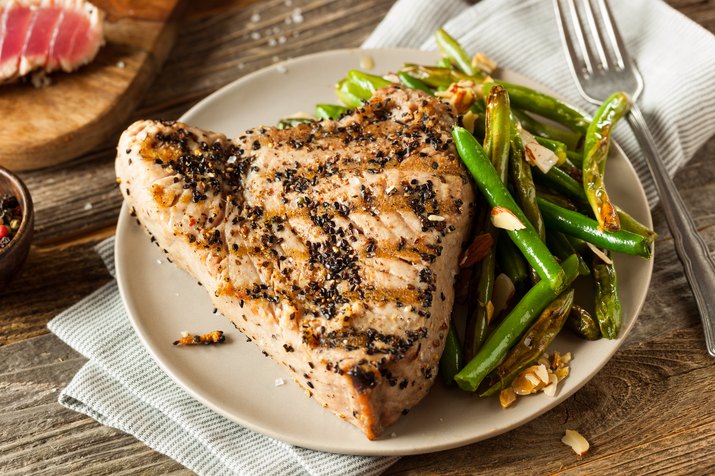 2 of 13
New to grilling? Try tuna. It's incredibly sturdy and you can't undercook it. Tuna steaks are ideal. If you get tired of tuna, bluefish, also a strong-flavored steak fish, is a good alternative. Try grilled tuna on top of salads or as a fun alternative to your backyard burger.
Image Credit:

bhofack2/iStock/GettyImages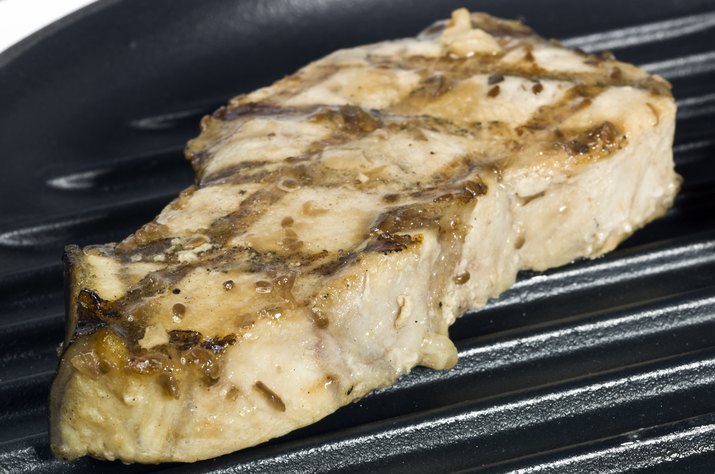 3 of 13
Swordfish is another tough-skinned fish. If you whisk oregano together with lime juice, you can make ridiculously simple Sicilian-style swordfish. Otherwise, a good garlic rub complete with salt and pepper will do the trick. If you leave the skin on, you can forgo the grill basket.
Image Credit:

Juanmonino/iStock/GettyImages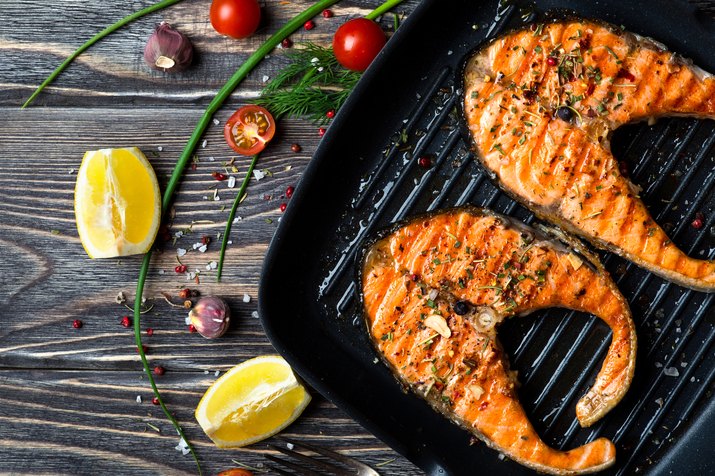 4 of 13
Salmon is a popular fish to grill for good reason. It has large flakes, tough skin and a ton of omega-3s -- it's great for grilling and good for you, too. For simple salmon, squeeze lemon and sprinkle a little dill over the flesh. For something fancier, drizzle teriyaki sauce on at the end.
Image Credit:

malyugin/iStock/GettyImages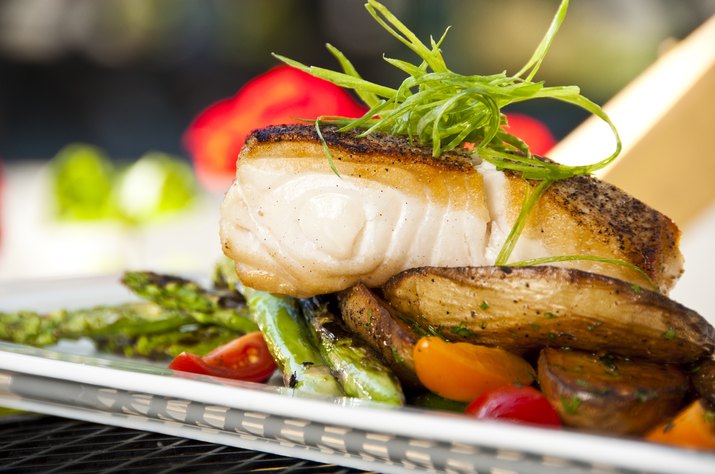 5 of 13
Halibut is a sturdy white fish with a mild flavor. You'll have to watch it carefully because it becomes dry if it's overcooked. Marinate it with orange juice and herbs for a citrus-infused fish, or give it a good garlic rub down. Many different marinades work with halibut because of its subtle flavor.
Image Credit:

dougtaylor1072/iStock/GettyImages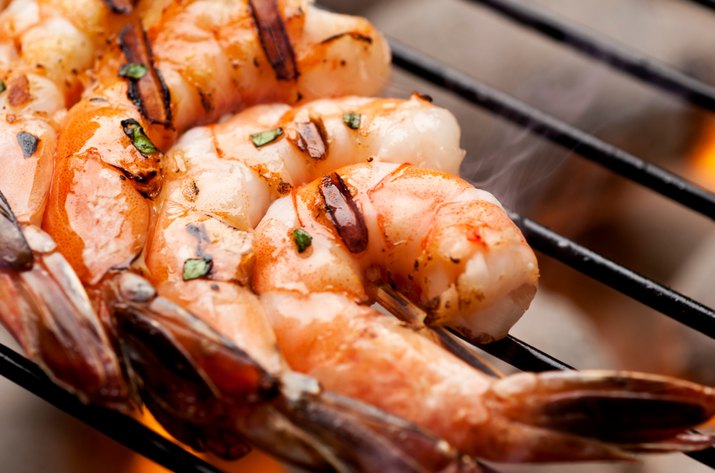 6 of 13
When it comes to grilling, shrimp tops the list of low-maintenance seafood. You can grill shrimp right in the shell, or you can peel and de-vein them before feeding them onto a skewer. If you want to stuff the shrimp -- maybe with a little garlic or basil -- make a deep slit lengthwise.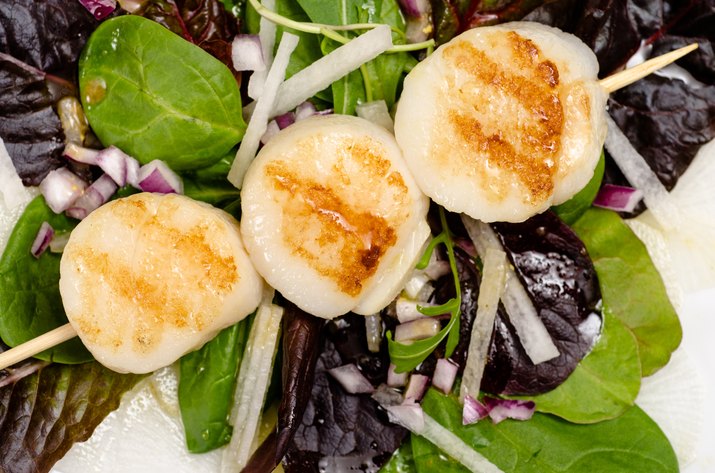 7 of 13
Scallops, like shrimp, can be stuffed and skewered. When skewering scallops, make sure to spear them through their axis. You can also cook scallops in a grill basket. Cooking time will be about 5 minutes.
Image Credit:

photohomepage/iStock/GettyImages
8 of 13
Mussels can be thrown in a grill basket, or you can use tongs to place them directly on the grill. Mussels, like all shellfish, must be scrubbed clean before cooking. As a benchmark, 30 to 40 mussels will feed about four people.
Image Credit:

Favorable/iStock/GettyImages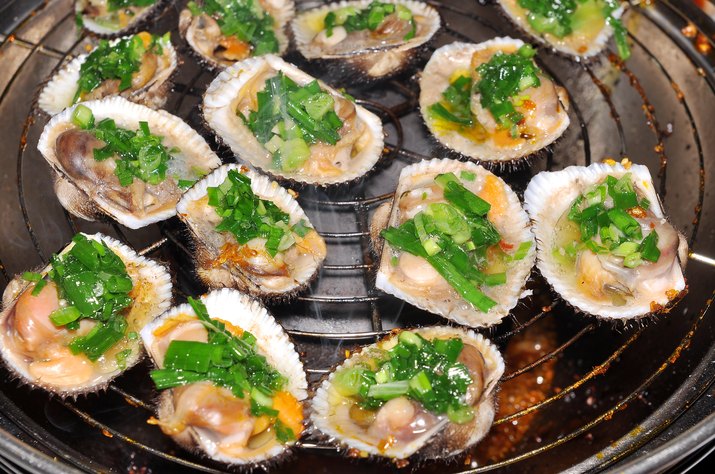 9 of 13
Some clams will take longer to open than others. When they finally pop, usually after no more than a couple of minutes, remove them from the fire, saving as much liquid as you can. Move the unopened clams toward the hotter parts of the fire.
Image Credit:

duybox/iStock/GettyImages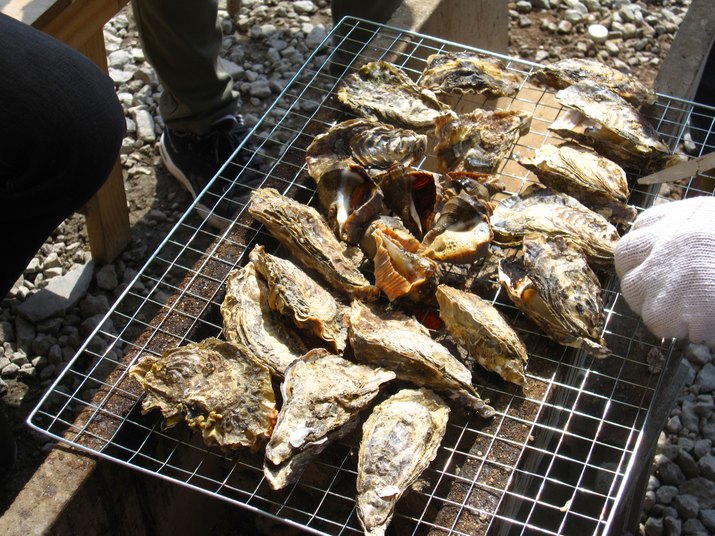 10 of 13
Try grilling oysters "California-style," on the half shell. Shuck the oysters, saving as much liquid as you can in the shell with the oyster. Throw the top shells away and place your oysters on the grill, face up. When the liquid in the shells starts to bubble, the oysters are cooking. That's the time to put a spoonful of sauce -- barbeque sauce, hot sauce, lemon, butter -- on each. After a few minutes, the oysters will turn opaque and the sauce will begin to dry out. This means they're ready to go.
Image Credit:

Rungjarat/iStock/GettyImages
11 of 13
Because sardines are so small, they don't take long to cook on the grill. Toss them over direct heat for a couple of minutes, turning once.
Image Credit:

silvinar/iStock/GettyImages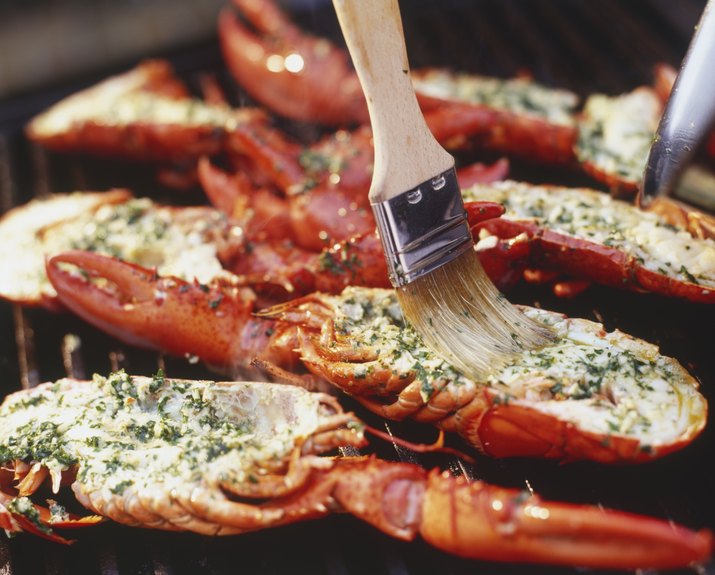 12 of 13
Cut the lobster straight down the middle and grill it flesh side down. While that's grilling, put the claws and legs over medium heat and cook, covered, for 5 to 7 minutes. Alternately, skewer chunks of lobster for smaller, bite-sized pieces to top off salads and other small dishes.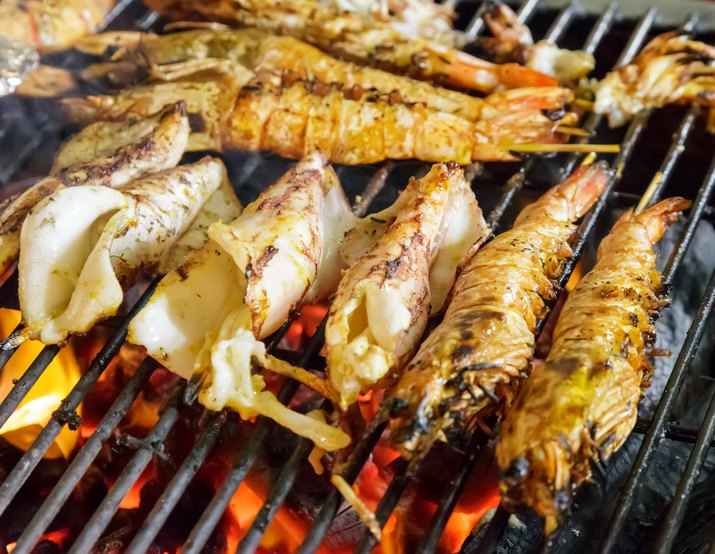 13 of 13
Even squid can be grilled. You can grill squid whole or grill it when it's been sliced into calamari sized pieces.
Image Credit:

Vladyslav Danilin/iStock/GettyImages