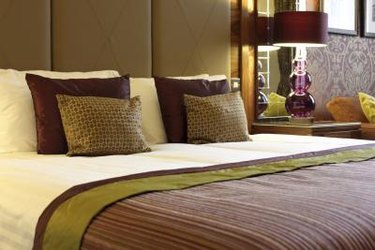 Problems with hotel housekeeping range from guest dissatisfaction to injuries on the job. A guest may complain about housekeepers over an untidy room and a broken or missing personal belongings. Housekeepers are required to clean many hotel rooms per day and must often interact with guests, visitors and employees. The long hours and strenuous work required by housekeepers are quite demanding—making the job physically dangerous.
Language Barriers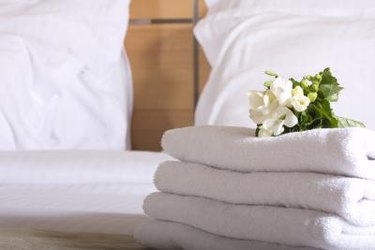 Language barriers are often a major problem in hotel housekeeping. Because hotel housekeeping jobs are physical labor positions that can easily be filled by women, many hotel housekeepers are Latin women who only speak Spanish, according to Hotel World Network. This can be a burden when they need to communicate with English-speaking guests and employers. A short-term solution to language barriers between employees can be to establish a color-coding system. For example, if a cleaning chemical is especially toxic it may be wise to tag the bottle with a red marker to indicate caution or danger. Use particular colors to designate certain tools or equipment as safe or dangerous as well. Color-coordinate cleaning rags with relevant cleaning chemicals can also be helpful in keeping employees knowledgeable, efficient and safe.
Job Completition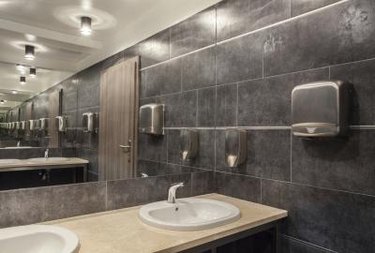 Most housekeepers are required to restock rooms with fresh soaps, linens and towels on a daily basis. Discontent can arise for guests if housekeepers cannot keep up with room demands or they forget to stock rooms with certain items. To avoid these problems, supervisors should post bi-lingual reminder notes for all housekeeping employees, states Hotel World Network. Once tasks are complete, it is recommended that housekeepers sit on the bed and look around the room with the point of view of a guest. They should note if more vacuuming is required or if there are any stains or leaks that need fixing.
Physical Injuries
Injuries on the job are another problem with hotel housekeeping. According to The New Standard, while top-of-the-line hotels in the US strive to provide luxurious amenities for their guests, housekeepers are expected to deliver more demanding tasks in the same amount of time. Muscular and tendon strain is common, as are reparatory issues. "Part of the reason why it's been a challenge for this issue to come to light is because our housekeepers don't complain enough about what they're going through on the job," states Unite Here union spokesperson Amanda Cooper. Supervisors should institute open door policies to allow housekeepers to freely admit physical difficulties and request assistance whenever necessary.