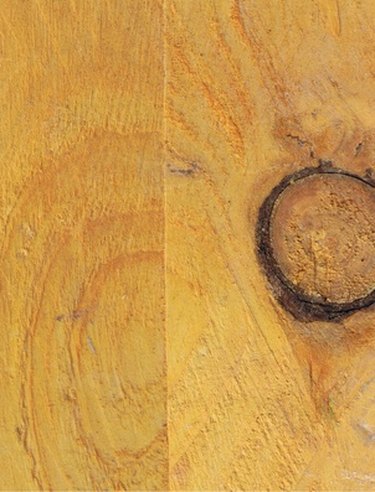 There are many places where woodworkers can go to cut wood, or have it cut for them. While some can cut smaller pieces of wood and planks indoors while working on the project, others stick to the backyard. But those who do not have experience with cutting wood or who are woodworking beginners may need some guidance when cutting and preparing the wood.
Local Hardware Store
Local hardware stores, such as Home Depot or Lowe's, often have a section dedicated to wood and woodworking projects. While the selection may not be the largest to choose from, they often have planks that can be cut down to size and shapes needed. Some hardware store locations may also offer free wood cutting or wood cutting at a small fee, if you purchase wood from the store. If you already have the wood and are looking for a place to cut it, you may have to pay a larger fee or you may be turned down completely. If you have yet to purchase the wood for the project, check to see if your local hardware store offers free wood cutting with a purchase.
Local Lumberyards
Local lumberyards often sell, cut, prepare and create projects out of wood. Smaller lumberyards may only cut the wood down to size and sell it as planks. Contact the closest lumberyard in your area to see what services are offered there. While smaller lumberyards may offer to cut your wood for free, larger lumberyards or chain lumberyards may charge a standard flat-rate per piece of wood cut. Since there are both private and publicly owned lumberyards, it is best to call or visit to see what the wood cutting policy is for each of them. Doing some research may cut down your wood cutting expenses.
At Home
Woodworkers who are creating wood projects at home are finding it easier and cheaper to cut the wood at home. While it can be a messy process, practice makes perfect. Use a vise or a clamp to hold the piece while you are cutting to give you more support. There are also a variety of saws on the market to help you cut different pieces or flat plywood sheets. While these machines may be a large investment, they can save time and money in the long run, as trips to the local hardware store and lumberyards to cut wood eventually disappear.