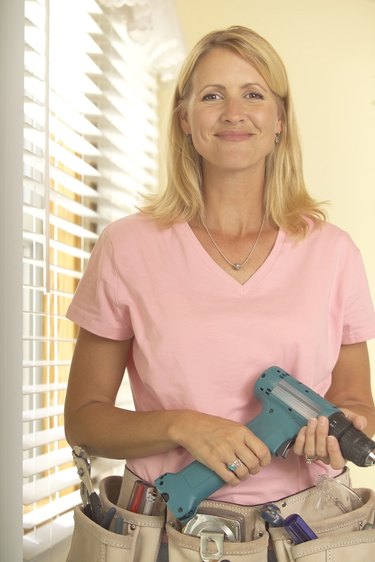 In a world of batteries, battery packs and chargers with endless combinations of connectors and sizes, Ryobi Tools keeps it simple. All of the company's 18-volt tools, sold under the "One+" product line, accept the same batteries, regardless of the type of tool or the date of purchase. Tools brought home from the store yesterday use the same 18-volt battery packs as 10-year-old tools. Ryobi offers three varieties of 18-volt battery packs for its tools.
Ryobi One+ Tools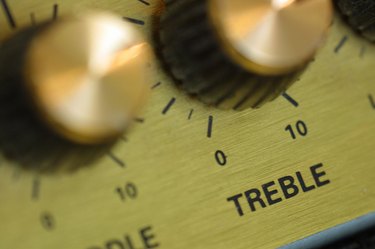 Ryobi's One+ line of tools includes more than 40 tools that are powered by 18-volt battery packs. Tools include standard power tools such as drills, saws, sanders and trimmers. However, other devices utilize the One+ 18-volt battery, including vacuums, flashlights, radios and portable fans. The 18-volt batteries for new devices are compatible with old batteries, and new batteries are compatible with old devices.
18-Volt Nickel Cadmium Batteries
Nickel cadmium batteries are the value side of Ryobi's 18-volt batteries. They're heavier, bulkier and don't provide the punch that the lithium ion batteries do. However, you could buy two batteries and keep one on the charger for less than one high-performance lithium ion battery.
18-Volt Compact Lithium Ion Batteries
For jobs that don't give much space for tools, the compact lithium ion battery is ideal. It's also useful for work done above the head. Weighing in at about a pound, it's 45 percent lighter than the nickel cadmium option. Ryobi claims that it performs 20 percent better than the nickel cadmium battery pack and holds its charge four times longer. At the time of publication, one compact lithium ion battery cost about $10 less than a two-pack of nickel cadmium batteries but about $40 less than the extended-life lithium ion battery.
18-Volt High Capacity Lithium Ion Battery
The high capacity battery pack holds the longest charge of all Ryobi batteries. Despite being larger than the compact lithium ion battery, the high capacity battery weighs 1.6 lbs. -- less than the 1.9-lb nickel cadmium battery pack. It features a fuel gauge, allowing you to monitor power remaining before the battery pack dies. This additional feature and the higher charge capacity come at a price, though -- $89 each at the time of publication.