Things You'll Need
Turnip roots

Potato peeler

Potato

Salt

Pepper

Butter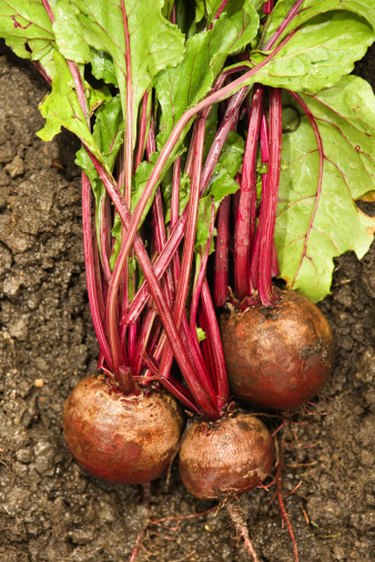 Turnips are nutritious root vegetables that come in a variety of shapes and sizes. They are high in vitamin C, iron and calcium. The most common varieties are a creamy white in color with shades of purple, pink or green. Though turnip roots have a sweet-peppery flavor, they can sometimes taste bitter. You can avoid the bitterness from turnip roots through proper selection and appropriate cooking techniques.
Step 1
Select small turnips when choosing which ones to buy. Look for turnips that are unblemished and heavy for their size. Small turnips are more tender, have a sweeter flavor and are usually less bitter than large turnips.
Step 2
Trim off both ends of the turnip root. Wash the turnips in a bowl under running water. Peel away the skin with a potato peeler. Dice the peeled turnip into 1-inch cubes. If the turnip roots are smaller than 3 inches, you can prepare them whole without dicing.
Step 3
Fill a stockpot with water and bring it to a boil on medium heat. Cut a medium-size potato in half. Add the turnip chunks and the halved potato to the boiling water. The potato will help eliminate the bad taste by absorbing the bitter flavor from the turnips.
Step 4
Allow the turnips and potatoes to simmer for 20 minutes or until tender. Pass a fork through a turnip to test if it is done. If the fork passes easily through the turnip, it is ready.
Step 5
Drain the turnips and discard the potato. Season the cooked turnips with a little salt, pepper and butter, along with herb and spice seasonings of your choice.
Tip
If the turnip roots have greens attached, do not discard them. Wash the greens, chop them and sauté them in oil with chopped onions and garlic. Sprinkle a few sesame seeds and serve.