Things You'll Need
1/2 cup mineral oil

Bleach

Spray bottle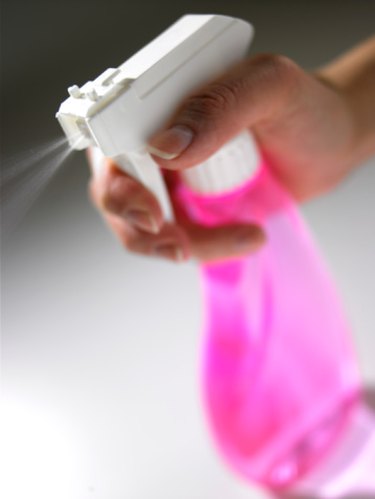 Whether you are making resin-cast items, clay or any type of mold-cast item, you need a mold release agent. Casting materials start as mixed liquids take the form of the shape of the mold they are poured into. The casting materials can become stuck in the mold, which can destroy the mold and likely the molded object as well. A mold release agent is important to eliminate sticking and make a successful casting. You can create your own release agent with oil.
Step 1
Pour 1/2 cup of mineral oil into a spray bottle.
Step 2
Add 6 drops of bleach to the spray bottle and replace the lid. The bleach will prevent mildew from forming on your mold and ruining it.
Step 3
Shake the spray bottle each time before spraying the release agent onto your mold.