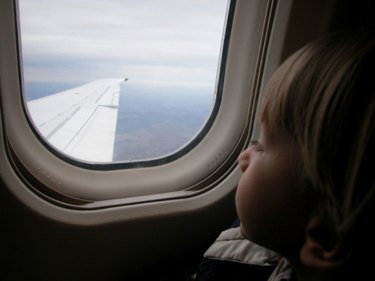 Flying can be a nerve wracking experience, especially if you are going to be on a long flight. For this reason, many people prefer to know where their seat is in advance so they can make any changes. For example, some people might want to have an aisle seat if they are particularly scared of flying, other fliers might prefer a seat near the emergency exit, which tends to have more leg room. There are a variety of ways you can find out where your seat is and, once you have this information, request the changes that suit your needs.
Step 1
Look at your airplane ticket to see what your seat number is. If you are in possession of your airline ticket, you will be able to look at the ticket and determine exactly what seat you have been assigned. You should know your seat number if you look up the seating chart online, or call the airline.
Step 2
Call the airline and ask them where your seat is. If you are not in possession of the ticket, or if you haven't been assigned a seat yet, you can contact the airline to determine your seating location. They will be able to tell you what seats are still available for your flight and make any required changes.
Step 3
Contact your travel adviser to find out what seat you will be flying in. If you booked your flight through a travel agent, call them to find out about the location of your seat. They will be able to view your booking details and find out the location. They will also be able to change your seat if you have any problems with your current location.
Step 4
Visit the airline's website to see if they have seating charts available for your particular flight. Depending on the airline, their website might provide you with the specific seating chart for your aircraft.
Step 5
Check online for websites that contain flight seating charts. SeatGuru.com is one example of a website that has seating charts for many different airlines and planes so you will know exactly where you are sitting based on the seat number on your ticket. Easy Airplane.com and Seat Expert.com also provide detailed seating charts for various airlines and planes.