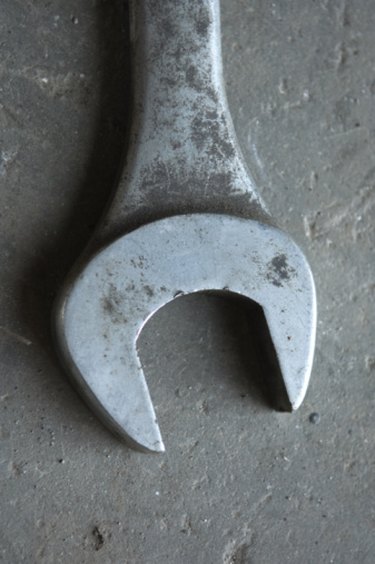 Harbor Freight Tools is a chain of stores specializing in low cost, off-brand tools. Every day thousands of people nationwide make use of Harbor Freight brand tools at a significant savings. A catalog is available for convenient browsing of their current specials and is mailed out monthly to subscribers. You can sign up to have a Harbor Freight catalog mailed to you free of charge on their website.
Step 1
Visit a store to see first-hand the tool selection and get the latest deals in your area. Harbor Freight has more than 340 stores nationwide. You can see the stores near you either on the back of the monthly catalog near your address label or on the website under "Store Finder." Visiting the store is a sure way to examine exactly what you are getting for your money and is the most convenient way to get your tools with a minimum of wait.
Step 2
Check the online store for the full warehouse of their products and chain-wide deals. Harbor Freight has an easy-to-navigate website with thousands of tools to select from, some that may not be in your local store. They also have the same deals as listed in the catalog. If you are ordering online, note in the catalog that each coupon has a code underneath the UPC symbol, typically circled in red. Entering this code on the website guarantees you the coupon price.
Step 3
Call the toll-free order number. This is the best option for those who do not live close to a Harbor Freight Store and do not wish to order online. Simply call 800-423-2567 to speak to a representative and place your order. As with online ordering, the coupon codes in the catalog will guarantee you the coupon price. As a bonus, if you order online or via telephone, most orders will ship within 24 hours.
Tip
You can sign up for the catalog in a Harbor Freight store.
Your first order will automatically subscribe you to the catalog.