Things You'll Need
Computer

Printer

Card paper

Stencil

Markers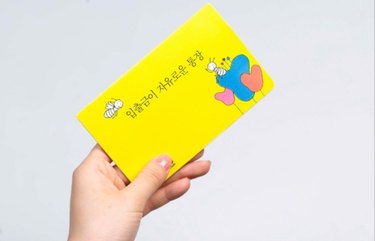 Display cards are easy to create with colorful markers, stencils and your computer. In the comfort of your own home, you can creatively craft display cards using a desktop publishing program for any event, party or function that requires them. Whether you're labeling gourmet food on a wedding buffet, displaying the names of items for a school science project or labeling seats for guests at a dinner party, display cards can be personalized to serve specific events.
Step 1
Purchase blank card paper for your printer. Choose from small, business card-sized labels, large cards or double-sided cards that can be propped up to stand alone.
Step 2
Open your computer's desktop publishing program. Click on "New Document." Choose a template for your card size. For instance, if you are using business cards you will need to choose a business card template. Templates are often themed, so you will be able to easily identify which template is appropriate for the style card you are creating.
Step 3
Choose the font style, size and color for your cards once you are in the template for your display card style. Experiment with colors, borders and various styles of font.
Step 4
Test a scrap piece of paper to be sure you print the cards correctly. Then, print the display cards.
Step 5
Use stencils, markers and/or colored pencils to add your own personal touches. Or leave the cards as printed and display them as labels for the appropriate items.
Tip
Instead of using your computer, you can purchase large sheets of blank card paper at any craft store. Use stencils and art knives to cut out designs, then creatively label and color your own.