Pinking shears are a specialty tool used to make tidy cuts from fabric in a zig-zag pattern. If these shears become unwieldy by becoming too slack or rigid in their movement, adjusting them is a simple process. There is no specific perfect setting for pinking shears, as the tightness of the tool is completely reliant upon the user's preferences. Once you adjust the shears to a setting you like, fabric-based crafting will surely be more enjoyable.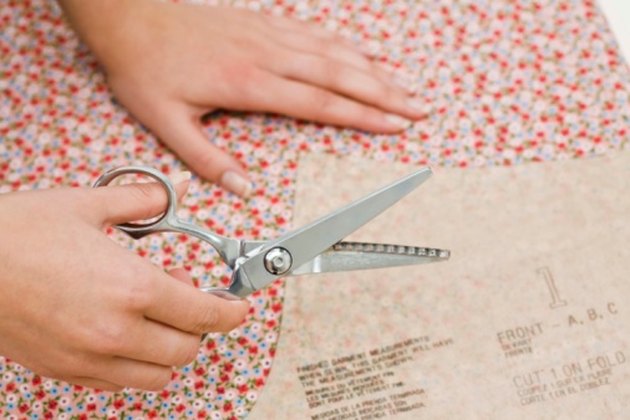 Step 1
Spread the shears to a 45-degree angled cross shape.
Step 2
Tighten or loosen the bolt holding the blades together with a screwdriver.
Step 3
Hold one of the handles and allow the other half to drop. Optimally, the other blade will move slightly under gravity.
Step 4
Clean and lubricate the pinking shears by applying scissor oil to the blades.
Warning
Over-tightening the screw may damage the pinking shears.