Things You'll Need
Radon water-testing kit

Large bowl or bucket

Mold water-testing kit

Sterile eyedropper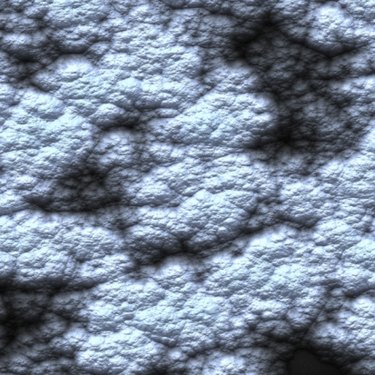 People who drink and use well water in their homes sometimes think that because the water comes from the ground that it's pure and safe to drink. However, that is not always the case. Dangerous contaminants, including the carcinogen radon; arsenic; pesticides; the gasoline additive methyl tertiary butyl ether (MTBE); and metals such as copper and lead are often found in well water, as is mold and illness-producing bacteria. If you live in an area that is known to have a radon problem or if you suspect that your well water contains mold, you can perform do-it-yourself tests that will give you answers.
Testing for Radon
Step 1
Turn on a cold water faucet that does not use a water softener or filter. Remove the faucet's aerator, if applicable. Let the water run for five minutes.
Step 2
Place a large bowl or bucket under the running well water faucet and let it fill up. Try to keep the water from becoming aerated as the bucket or bowl fills.
Step 3
Remove the test vial from the radon water-test kit and hold it under the water in the bucket, allowing it to fill completely, without any air bubbles. Secure the lid well.
Step 4
Place the filled test vial in a bubble mailer, which is most likely supplied by the testing company. Also include in the bubble mailer any paperwork the testing company requires . Mail it to the test company.
Step 5
Wait. The testing company will send your water's laboratory results to you through the mail.
Testing for Mold
Step 1
Fill a small cup or glass with well water.
Step 2
Fill a sterile dropper with well water from the cup or glass.
Step 3
Squeeze out about 10 drops of well water from the dropper onto a test strip from the mold-testing kit.
Step 4
Watch the test strip for approximately seven days. Look for signs of mold growth on the test strip. If mold grows on the strip within about seven days, mold is present in your water.
Tip
Radon is a tasteless, colorless and odorless gas. If your laboratory results show that radon is present in your water, test the air in your home as well.
Mold can grow in your water well's plumbing pipes or pressure tank. Purchase multiple test strips and test the water from multiple sources. Label each strip with the location of the faucet the water came from. If any of the test strips grow mold, you'll have a head start when finding out the source of the mold.