Things You'll Need
Stud finder

Chalk line

Corrosion-resistant screws

Power screwdriver

Cement backer board

Measuring tape

Circular saw

Joint tape

Thin set mortar

Notched masonry trowel

Ceramic tile

Tile spacers

Grout

Grout float

Caulk gun

Work rags

Silicone caulk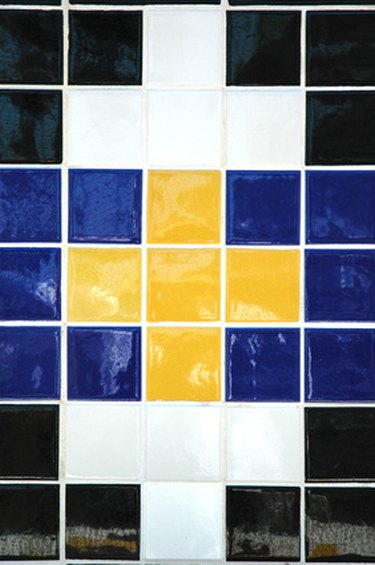 A pier and beam foundation is flexible, and contracts and expands with pressure and the weather. Since ceramic tile is not very flexible, it can crack under these conditions. However, it is possible to install ceramic tile over a pier and beam foundation using the right installation procedures. The most important part of installation is stabilizing the subfloor so that it will not move.
Step 1
Locate the floor joists under the plywood subfloor. Use a stud finder to locate the joists, then mark their placement along the floor with a chalk line.
Step 2
Screw a corrosion-resistant screw every 18 inches along the floor joists to secure the subfloor to the joists. This decreases movement in the subfloor.
Step 3
Install cement backer board over the plywood subfloor. Cut the boards to size using a circular saw, and screw the backer board to the subfloor with corrosion-resistant screws.
Step 4
Fill all of the joints with thin set mortar, and embed the joint tape in the mortar. Spread a ¼ inch layer of thin set mortar over the floor using a notched trowel.
Step 5
Set the ceramic tiles into the mortar. Use tile spacers placed at each corner of the tile to space the tiles evenly across the floor. Remove the spacers after setting all of the tiles. Allow the mortar to dry overnight.
Step 6
Fill the joints between the tiles with grout. Use a rubber grout float to force the grout into the joints, and then wipe away excess grout with a damp rag. Do not place grout along the outside edge of the tiles. Fill in these gaps with silicone caulk for flexibility. Allow the floor to cure for 24 hours before using or sealing.