Things You'll Need
Window cleaner

Several soft, cotton cloths

Gel coat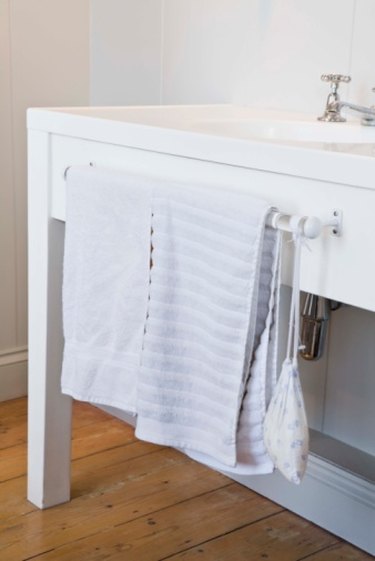 Cultured marble is an acrylic resin product mixed with marble dust. This product is poured into casts to form bathroom counters and shower surrounds that are easier to care for than natural stone. A gel coat is put on the cultured marble at the factory to give the product a shine and seal in the interior resins. Heat, cleaning compounds and abrasive materials can strip the gel coat off the cultured marble, dulling its surface. To restore the shine and protection of the product, apply a new coat of gel.
Step 1
Spray window cleaner onto the cultured marble to clean it and remove any residues or debris on the surface. Use a soft, cotton cloth to wipe the surface dry. Do not use any abrasive cleaners or scouring pads on the cultured marble.
Step 2
Squirt a small amount of gel coat directly onto the surface of the cultured marble. Use a clean cloth and work the gel into the surface in a circular motion.
Step 3
Step back from the cultured marble frequently and look at the surface from different angles to see how the light reflects on it. The gel coat should give the surface a uniform, polished look. Apply more gel coat to any visible dull spots, working it in with a clean cotton cloth. Let the cultured marble dry completely until it is no longer tacky to the touch.