Things You'll Need
Rags

Dust-removing spray

Soft-bristle toothbrush

Cloths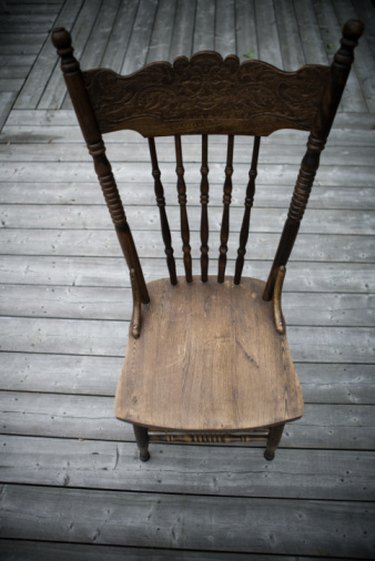 While browsing in an antique shop, you may notice the furniture from earlier periods had many markings and grooves. Craftsmen from yesterday and in today's modern era give a certain flair to furniture when carving the designs into the wood. Cleaning these indentations and grooves requires reaching deep inside the designs to root out hidden dust and dirt. Leaving the dirt inside the grooves may discolor the furniture over time, so clean the designs in furniture regularly.
Step 1
Spray a clean rag with a dust-removing spray. Wipe the rag over the furniture to remove dust.
Step 2
Spray the dust-removing spray in the grooves of the furniture to soften embedded dirt hidden in the grooves.
Step 3
Rub a clean soft-bristle toothbrush into the grooves of the furniture. As dirt loosens from the grooves, wipe it away with a clean cloth. Spray the grooves again, if needed, to keep the area lubricated as you scrub with the toothbrush. Continue over all the grooves in the furniture.
Step 4
Wipe the furniture once more with a clean cloth to remove any spray residue or leftover dirt from the grooves.
Tip
For wood furniture, spray with a wood conditioning spray and wipe clean with a cloth.