Things You'll Need
Rag

Turpentine

Soapy water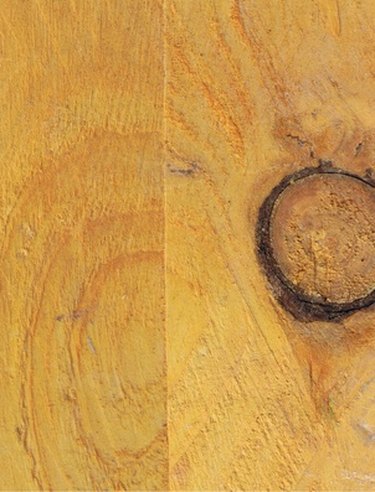 Linseed oil is a natural oil that has many uses, including the preservation of wood. Although linseed oil is useful, if it is not applied correctly to wood it can become sticky and smudged, making it necessary to remove it. Removing linseed from wood is a simple process that involves the use of turpentine. Its high solvent strength makes it the best choice for dissolving and removing linseed oil from wood. Using the proper technique, you can remove linseed oil from wood in minutes.
Step 1
Wipe away dust from the surface of the wood with a damp cloth. Allow the wood to air dry thoroughly.
Step 2
Pour some turpentine on a rag so that it is saturated. Apply the turpentine to the wood in a circular motion until the linseed oil starts to dissolve. Let the turpentine sit for 10 to 20 minutes.
Step 3
Wash off the wood surface with warm soapy water. Use a rag to scrub away the remaining linseed oil from the wood. Rinse well with warm water and allow the wood to air dry.
Warning
Use turpentine in a well-ventilated area to prevent respiratory irritation and allergies.