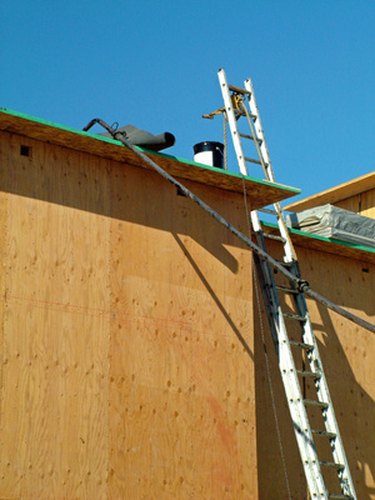 Hot tar roofing is used to seal a roof with a protective membrane, providing layers of dense, weather resistant material to endure storms and all outside elements. It is popular with low and flat roofs because its smooth surface allows water to flow easily off the roof.
Step 1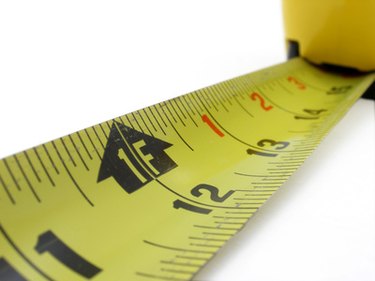 Measure and calculate the roof's dimensions to estimate the amount of tar needed. Ask questions at the hardware store to ensure you purchase tar suited to the task. Asphalt roofing tar is the primary tar for roofing, but if the roof is highly slanted with eaves and slopes, coal tar bitumen may be recommended.
Step 2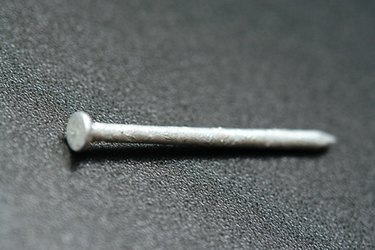 Nail a coating onto the roof to serve as a base layer. Coatings can be asphalt, aluminized asphalt or elastomeric. Select the coating based on weather conditions and the shape of the roof. For a little extra, the coating can be gravel embedded, infusing the hot tar as it is applied to thicken and strengthen the layer. The coating will act as a buffer between the roof and the tar, preventing its intense heat from damaging the roof.
Step 3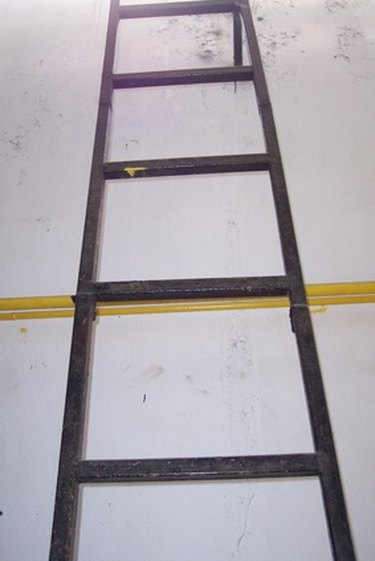 Find a way to transport tar. On a large job, tar may be poured directly from the pipes of a tar truck onto the roof. If the roof is smaller, a steel bucket is used to carry tar to and from the roof. Fill the bucket 3/4 full to prevent tar from spilling, and have someone carry it up a ladder. Do not carry tar if you feel the bucket is too heavy. Its liquidity causes it to shift as the bucket is carried, putting you and bystanders at risk if the bucket should tilt or be dropped.
Step 4
Start in a corner and pour hot tar out onto the roof. Use a fiberglass mop to push tar in smooth strokes across the roof. Cover all areas and keep layers thin. Roll tar in a straight line, working across to the opposite corner. Don't allow hot tar to clump or build up in any area. Lay tar paper carefully on top of the hot tar and go over it with the mop to sink it into the asphalt. Overlap layers of tar paper and hot tar to produce an effective sealant. Make at least three layers and have a ladder standing in the corner opposite your starting point to climb down when finished.
Step 5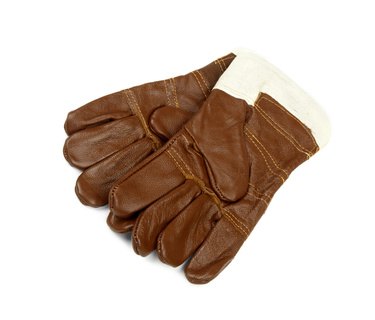 Exercise care with hot tar. Avoid fire and explosion by keeping the tar kettle at least 25 degrees below its flash point. Keep flammable objects such as rags and wooden tools away from the kettle to avert accidents, and never put the kettle in grass or near plants. Use heat-resistant gloves to prevent burns and wear comfortable clothes such as jeans and a lightweight, long-sleeved shirt when working with tar. Shoes should be non-skid with gripping soles, like hiking boots. Have all hair pulled back and wear safety goggles to prevent ocular damage.
Step 6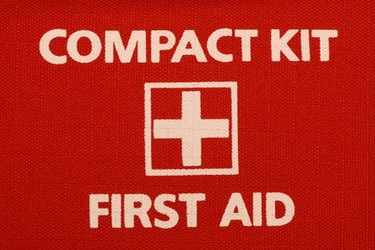 Prepare for emergencies by training workers in first aid. Have cold water readily available on site in case of burns. Upon skin contact, tar will solidify and become sticky. Do not try to remove it from skin; this will only worsen the wound and deepen the depth of the burn. Keep tar submersed in water and call an ambulance to get it effectively removed.
Tip
Have someone steady the ladder when tar is transported to roof. Always wear eye goggles to prevent ocular damage. A mop cart can be used in place of bucket.
Warning
Never allow someone to stand below a tar bucket when lifted.