Things You'll Need
Riser

Riser cover

Sealant rope

Ready mix cement

Jigsaw

Sandpaper

Water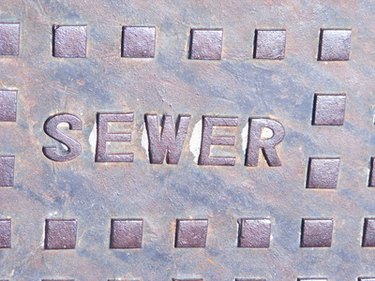 Septic tank risers are excellent additions to your septic tank. They sit on top of the tank and allow easy access for regular cleaning and pumping. Septic tank lids are usually buried 2 to 3 feet or more below the surface. In the past, burying a septic tank lid 3 feet was the best way to ensure safety and security. However, modern risers are secure and safe. Without risers, maintenance can be more difficult and time consuming.
Step 1
Expose septic tank lid. Dig down to tank and clear dirt away from the lid.
Step 2
Remove the lid and set it aside. Clear all dirt and debris away from surface of septic tank. Ensure that the septic tank is cleaned thoroughly around the opening.
Step 3
Measure the width of the opening on the septic tank.
Step 4
Fit the riser to the dimensions of the opening. Use an adapter if the opening in the tank is 26 inches or larger (see Resources).
Step 5
Measure the distance from the top of the septic tank to the top of the surface of the ground.
Step 6
Cut the riser to the proper size as measured. Drill a hole in the riser and cut the excess length with the jigsaw.
Step 7
Remove jagged edges from the cut portion of the riser. Smooth the surface by lightly sanding.
Step 8
Apply the sealant rope to the bottom of the riser.
Step 9
Press the riser onto the septic tank with the sealant rope on the bottom.
Step 10
Apply pressure and allow to set for 10 minutes.
Step 11
Mix cement and water until cement has a putty-like consistency.
Step 12
Apply cement to the outer area of the bottom of the riser and the septic tank.
Step 13
Place the lid on the riser and secure with provided bolts.
Step 14
Fill in dirt around the septic tank and riser up to and flush with the top of the riser.
Tip
Add an optional combination lock if there is a concern for security. Do not mix cement too wet.
Warning
A safety screen is recommended (see Resource). Ensure that the riser is completely sealed to the tank.