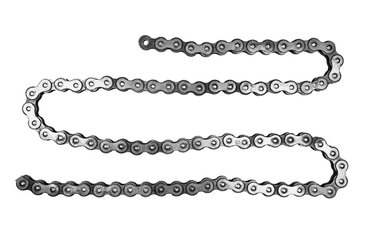 A chainsaw with the wrong chain is worthless. You need to understand chainsaw chains or you will find yourself out of luck and stuck with a handsaw to complete your yard work. There are many different sizes and styles of chainsaw chains. They match different types of chainsaws. Make sure you know what kind of chainsaw chain you need in advance. Putting the wrong chain on your chainsaw can cause serious problems.
Step 1
Measure the length of the bar to find the chain size you will need. The most common sizes are 12, 16 and 24 inches.
Step 2
Measure from the middle of one rivet, over another rivet, and to the center of another rivet. This will tell you the pitch. The most common pitches are as follows: three-eights of an inch, .325 of an inch and a one-quarter of an inch.
Step 3
Find a chain with the proper size and pitch to put on your chainsaw. You can find these at any hardware store, or by shopping online.