Things You'll Need
Dish soap

Coarse sponge

Rags

Towels

120-grit sandpaper

Masking paper

Professional painter's tape

Heavy-duty fabric drop cloths

Acrylic latex spray primer

Appliance epoxy spray paint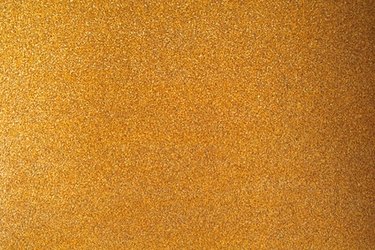 You can rejuvenate your old tarnished or mismatched toilet by resurfacing it with the appropriate coating. Because toilets are ill-suited for adhesion, they will reject new finishes. You must prepare the toilet, using friction-based abrasion techniques, or it will ultimately reject the new surface, resulting in flaking, chipping or peeling. After the toilet is fully prepared, it will be ready to accept a new finish. You should choose a coating that will remain durable under stress.
Step 1
Wash the toilet with dish soap using a coarse sponge. Rinse the soap from the toilet with wet rags. Dry the toilet with towels.
Step 2
Encourage adhesion by abrading the clean toilet with sandpaper. Scour the toilet until it feels slightly rough.
Step 3
Cover portions of the toilet you do not want painted with professional painter's tape. Cover the wall behind the toilet with masking paper. Cover the floor beneath the toilet with heavy-duty fabric drop cloths.
Step 4
Coat the abraded toilet with acrylic latex spray primer. Hold the can eight inches from the toilet as you apply. Wait four hours for the primed toilet to dry.
Step 5
Wash the brush with water.
Step 6
Coat the primed toilet with appliance epoxy spray paint. Hold the can eight inches from the toilet as you apply. Wait eight hours before using the toilet.
Warning
Never prime an unsanded toilet or the finish will fail
Never paint a bare toilet or the paint will peel.
Do not use an ordinary acrylic latex or oil-based paint on a toilet or the finish will fail.