Things You'll Need
Twigs

Twine

Small bell

Seashell

Coffee beans

Sugar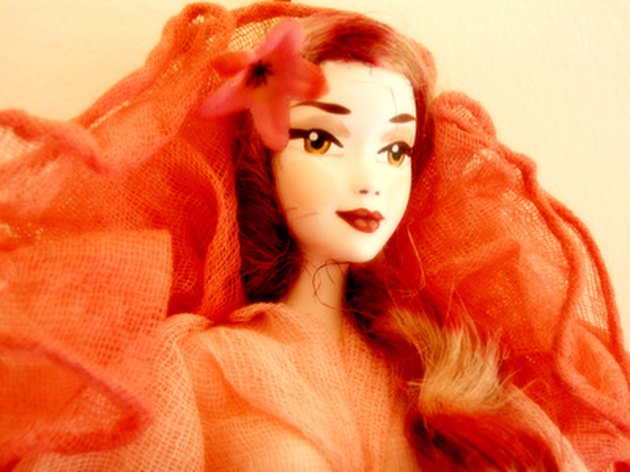 Design your fairy trap to attract the type of fairy you most wish to study. If you wish to experience the delightful aroma of a flower fairy, you must design a trap so soft and fragrant she cannot resist laying down in it for a nap. If you wish to see a woodcraft fairy at work, your trap must be of such an intricate design that he cannot resist examining it. Most of all, you should enjoy your fairy trap. Fairies are very difficult to capture, so you will have to design a trap that can withstand the test of time.
Step 1
Tie three small twigs together at the corners to make a triangle. Tie three more small twigs together at one end. Place these twigs in a "teepee" shape over the triangle. Tie the bottom on the twigs to the corner of the triangle to make a three-sided pyramid.
Step 2
Tie a small bell to the top of the pyramid. It should dangle down so that it will ring with the slightest movement. This will let you know if a fairy has visited your trap.
Step 3
Fill the seashell with a few coffee beans. According to Urban Fairy, fairies enjoy the aroma of coffee, although they do not drink it or eat the beans. Fairies love sweet things so sprinkle a few grains of sugar on the beans and mix them in well. Be careful to only use a few grains of sugar so that the fairy will have to take some time searching for the individual grains among the beans.
Step 4
Decorate the fairy house to attract the type of fairy you wish to see. Use only natural decorations, such as leaves, moss and flowers. Fairy are not comfortable with man-made items.
Warning
Never eat fairy food or step into a fairy ring. And never go bowling all night with little men in the Catskill Mountains.