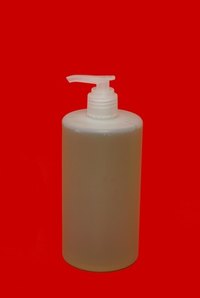 It never hurts to save money, and a good place to start is with products that you use daily in your home. Liquid hand soap is convenient and less messy than bar soaps, but it's also expensive, even if you buy the generic brands. Making your own liquid hand wash not only saves you money but also allows you to choose your own scents and ingredients.
Things You'll Need
Bowl
Measuring cup
Measuring spoons
Distilled or filtered water
Liquid castile soap
Orange or lemon essential oil
Tea tree oil
Hand mixer or blender
3 clean pump bottles
Grater
Castile soap block
Double boiler
Palm oil
Glycerin
Vodka
Lemon essential oil
Grapefruit essential oil
Eucalyptus essential oil
Antibacterial Hand Soap
Pour 1 cup of distilled or filtered water into a bowl.
Add 3 tablespoons of liquid castile soap, 4 to 5 drops of lemon or orange essential oil, and 4 drops of tea tree oil.
Blend the ingredients with a small mixer, or pour them into a blender and mix until all ingredients are combined. Pour the soap into a clean pump bottle.
Liquid Hand Soap
Grate 2 cups of cured castile soap and pour it into a double boiler. Add 1 tablespoon of palm oil, 1/2 tablespoon of glycerin, and 3 cups of distilled water.
Stirring constantly, simmer the mixture over low heat long enough to completely melt the castile soap.
Add 1 teaspoon of vodka, and remove the boiler from the heat. Allow the mixture to cool slightly.
Add 1/2 teaspoon each of lemon, grapefruit, and eucalyptus essential oils, and mix well.
Allow the mixture to cool completely for several hours. Pour the mixture into two 8-ounce pump bottles. If the consistency is too thick, add a small amount of distilled water and stir well.