Things You'll Need
Pliers

Screwdriver

Pry bar

Drill (optional)

Screws

Finish nails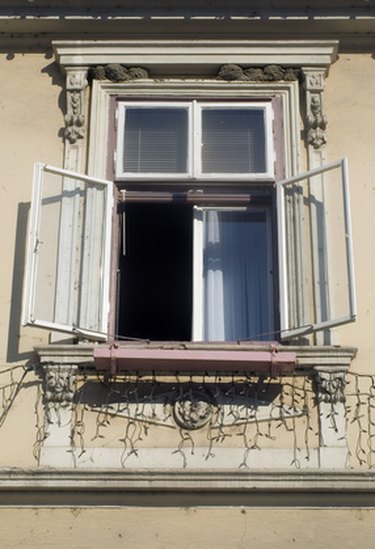 Windows are the parts of a home that keep it from feeling completely shut off from the outside world. Being able to open and close windows allows you to let in fresh air and keep out the cold. Losing this control because of a stripped window crank can be maddening. The best way to repair a stripped window crank is to replace the crank.
Step 1
Pry off the original crank handle, using a screwdriver.
Step 2
Turn the crank knob and push on the window at the same time to open the window, using pliers. Open it to the point where the wheel of the crank arm inside the track is at the middle of the track, lined up with the center notch in the track.
Step 3
Push down on the crank arm to pop the wheel out of the track.
Step 4
Remove the window casement trim board installed on top of the flange of crank. The casement trim may be nailed or screwed on. Use a screwdriver to remove a screwed-on casement trim board. Use a pry bar to remove a nailed casement trim board.
Step 5
Remove the crank. Use a screwdriver to remove the screws in the crank flange that hold the crank to the window sill.
Step 6
Install a new crank, using a screwdriver or drill. Match up the flange screw holes with the previous holes in the window sill.
Step 7
Line up the wheel on the crank arm with the center notch on the track and push it up and into the track.
Step 8
Turn the crank handle to ensure that the crank is operating correctly.
Step 9
Replace the casement trim board over the flange with screws or finish nails.