Things You'll Need
flowers

vases

ribbons

mirror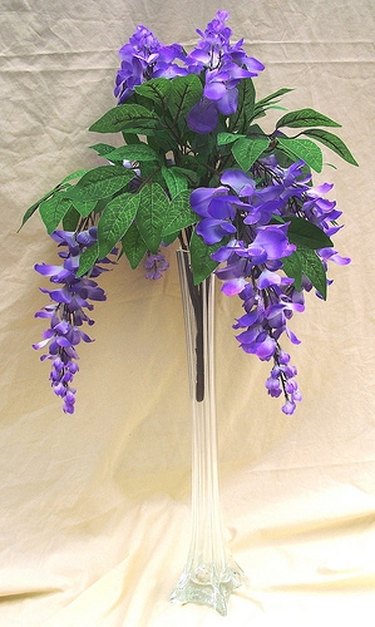 A floral arrangement is a pattern of flowers placed in a decorative bowl and usually set on table for guests to admire while they eat a meal. A well-designed floral arrangement can add a delightful finishing touch to any festive occasion. The height of the vase can make arrangement look very elegant. Proper placement of flowers in the vase is essential.
Step 1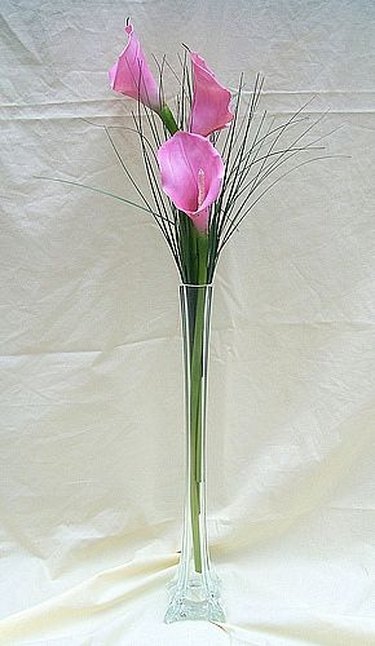 Start by choosing the right flowers. Think about the kind of flowers you want to use. If possible stick to flowers that are in season. Seasonal flowers are easier to procure and may last longer. Out of season flowers can provide guests with a sense of luxury. A party held during the winter may leave the party planner with no choice but to use flowers that have been flown in from other parts of the country.
Step 2
Think about the colors you plan to use. Red, white and blue are the traditional colors of France. Red roses, white asters and blueberries can look chic and pretty. Other regions of France also have flowers that are associated with a particular region. For example, lavender fields flower all throughout the southern area of Provence during the month of July. An arrangement of lavender coupled with other purple flowers such as pansies, orchids and phlox also work well.
Step 3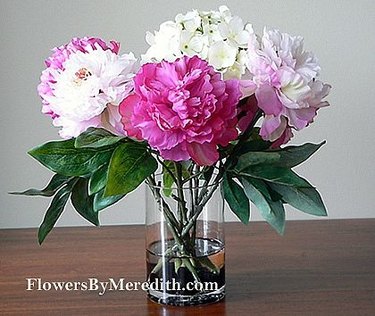 Choose flowers with the right height. An Eiffel Tower vase typically comes to a sharp point. Look for flowers that can help viewers see the actual vase. Consider using long thin flowers such as calla lilies and long stemmed roses to emphasize the height of the vase.
Step 4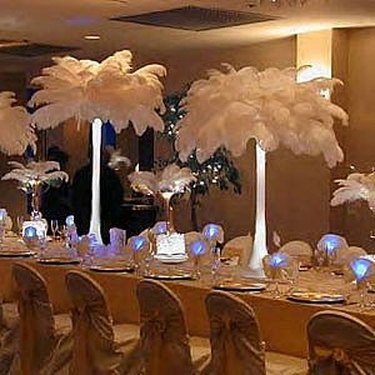 Use other materials. Enhance the arrangement with other plant material and additional items. Place the tower vase on top of a mirror to make the vase look taller and the floral arrangement seem thicker. Stick twigs on the sides of the vase to emphasize the vase's many floors. Make sure the base of the vase is securely attached to the table so it will not topple over. Wind red, white and blue ribbons around the middle of the base and tie in large bow.
Tip
Ask a friend to help you. Add organic material below the vase.
Warning
Redo the arrangement if you don't like it.