Things You'll Need
Wood

Hammer

Nails

Clay

Plastic container

Kiln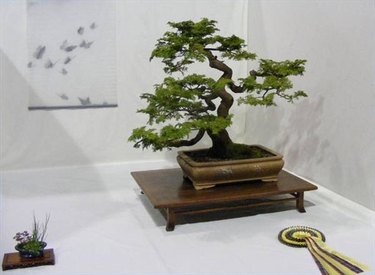 A bonsai pot is a relatively shallow dish when compared to typical plant pots.
The art of bonsai is the skillful miniaturization of any variety of plant life. Developing and maintaining a bonsai requires balance. The appearance of a bonsai is supposed to be calming. Part of the art of this is in the form of the bonsai.
The bonsai pot is important for this process. The roots of a bonsai tree should not be much longer than the branches of the tree. They should not have an abundance of room to grow in; hence, the shallow bonsai pots are necessary.
Step 1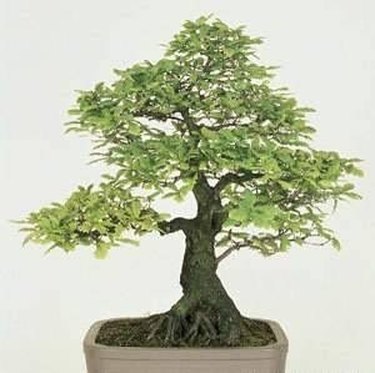 Determine the size of the bonsai that you want to grow. There are many different types of bonsai projects. While bonsai is the miniaturization, it is also much more. You can develop any number of different sizes of bonsai. The pot that you make for a particular bonsai should be appropriate to the amount of space that should be provided for the roots. It should generally also be about as wide as the branches will be spread out so that they do not hang far outside of the pot. There are exceptions to that rule, of course. Bonsai is art, and art is never good about precisely following rules.
Step 2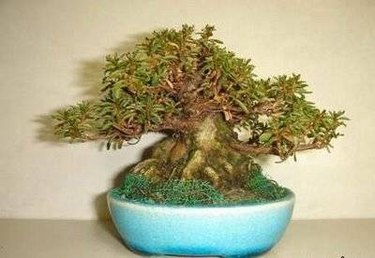 Use a kiln and clay to make a ceramic bonsai pot if you have these tools available to you and are skilled at doing this. Most people think of a bonsai pot as the typical shallow ceramic bowls with the single hole in the middle of the bottom. They do not all have just one single hole. In fact, they do not all have holes at all and they are not all ceramic. What you choose to use will depend upon why you are crafting bonsai pots to begin with and what tools you have available. A kiln is not an inexpensive tool to acquire.
Step 3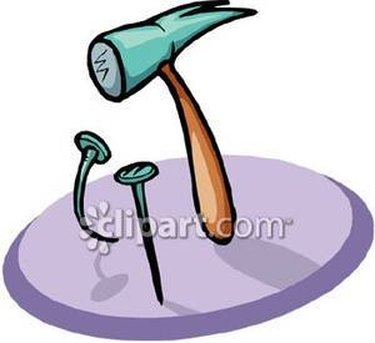 Cut a few pieces of wood to match the length and width that you have decided you want your bonsai pot to be. You can simply use wood, a hammer and nails to assemble a shallow pot for your bonsai. This can make a very attractive presentation. Wood adds to a desired earthy look. Line the interior of the shallow wood box with durable plastic with very small holes poked in the bottom. You can also put a shallow plastic bowl inside of the wood box, but make sure that it is not as tall as the wood so that it isn't visible. Be certain to poke holes in the plastic bowl if you choose this option.
Step 4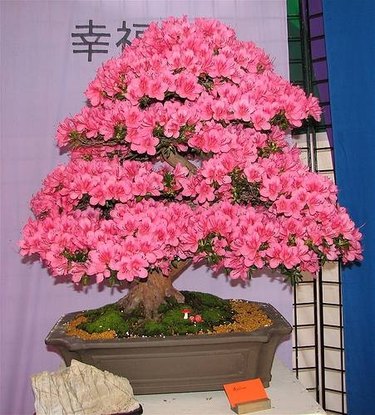 Find a shallow, left over plastic bowl and decorate it. Once you find a good bowl, clean it well and let it dry. Then, coat it with crafter's glue. Apply any sort of surface to this plastic bowl that you like in order to make it attractive in appearance. You can coat it with any number of different gels, paints, sands and decorative items. Don't forget to poke a hole in the bottom of this bowl.
Tip
Be creative when making your bonsai pots. A bonsai project lasts for many, many years. You will want to feel good about the pot you have planted your bonsai in.
Warning
Be careful if you have chosen to use a kiln, but have no experience. Make sure that you have someone experienced to walk you through the process.