If you run out of ketchup and can't get to the store, you can make your own at home using common pantry staples. You don't need fresh tomatoes or even a can of crushed or diced tomatoes, making this an ideal recipe for a cook new to homemade condiments. A 6-ounce jar of tomato paste will make a flavorful and inexpensive ketchup. You can sweeten the ketchup to taste as it simmers, resulting in a either a very sweet or very tangy ketchup.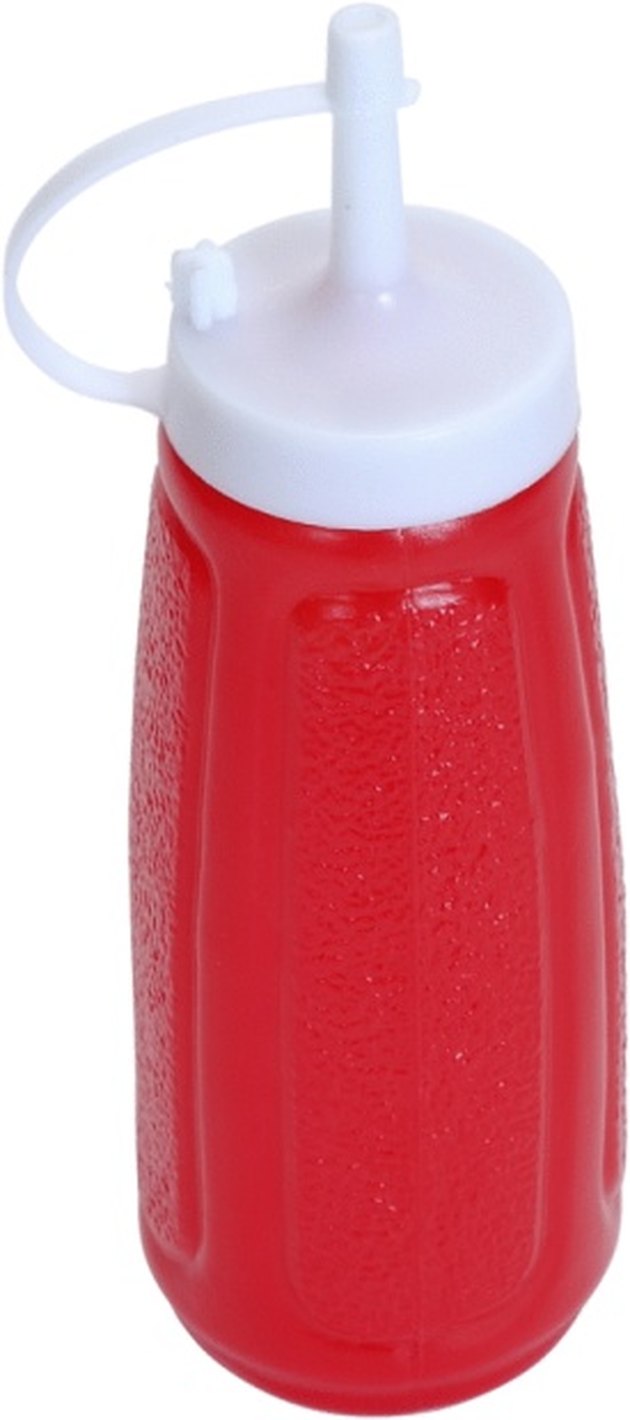 Things You'll Need
6-ounce can tomato paste

1 cup water

Medium saucepan

Wooden spoon or whisk

1/3 cup white sugar (plus more to taste)

2 tbsp. molasses

Apple cider vinegar

Measuring cups

2 garlic cloves, minced or 1 tsp. garlic powder

1/2 tsp. salt

Dried herbs and spices such as cinnamon, allspice, dried oregano, paprika
Step 1
Combine the tomato paste and water in a saucepan over low heat. Stir or whisk the paste into the water until it's broken up and blended in. There shouldn't be any chunks of paste.
Step 2
Add the sugar and molasses to the tomato paste water. Stir to dissolve the sugar. You can use less sugar or more as you'd like. Taste the mixture before adding more.
Step 3
Pour in the apple cider vinegar, one tablepoon at a time, until the mixture has the tanginess you like.
Step 4
Add the garlic, salt and 1/4 teaspoon each of the spices of your choice.
Step 5
Raise the heat to medium and bring the mixture to a simmer. Let it cook, simmering, for about an hour. Stir every so often to prevent burning and to incorporate the ingredients. After about an hour, the mixture should be thick like ketchup.
Step 6
Taste the ketchup and add more vinegar, salt or sugar as needed. Let it cool, then use as you normally would.
Step 7
Store unused ketchup in a tightly covered container in the refrigerator for up to one month after making it.
Tip
You can substitute white vinegar if you do not have apple cider vinegar.