Things You'll Need
Sauce pan

Water

Flour

Stainless steel bowl

Food coloring

Condensed milk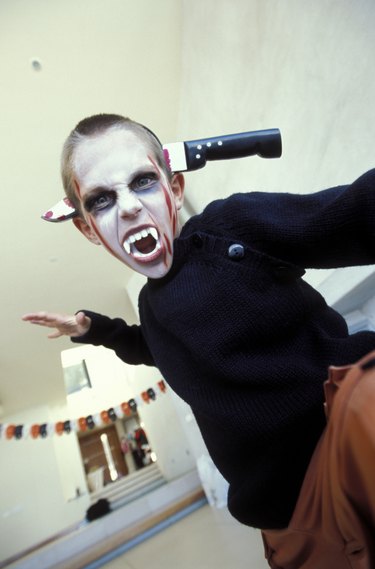 Fake blood comes inm any forms, including liquid and gel. It is used for Halloween costumes and decorations. Many fake blood products tend to be sticky, which can be a negative if you are at a party and fear touching things. By using a few common kitchen items, you can make your own fake blood that won't be sticky.
Step 1
Pour 1 cup of water into a sauce pan and add 3 tablespoons of flour. Stir the mixture over low heat. Add more water or flour to get the desired consistency. It usually takes 20 to 30 minutes. Use 1 cup of water for every 3 tablespoons of flour for more blood.
Step 2
Remove from heat and empty it into a stainless steel bowl. Let it cool for 15 minutes.
Step 3
Add 2 or 3 drops or red food coloring and stir. Add 1 drop of blue food coloring and 1 drop of yellow food coloring to tone down the brightness and make it look more realistic. Add 1 or 2 drops of condensed milk to give the blood a less transparent look.