Things You'll Need
Paper plate or dish

Red paint

Yellow paint

Craft stick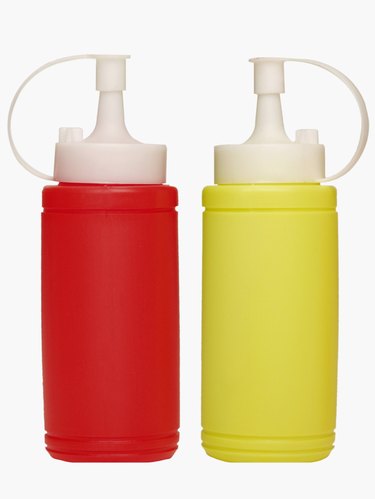 Mustard describes both a shade of yellow and the condiment applied to hamburgers and hot dogs. Yellow is a warm color that stimulates and soothes and adding a mustard hue only enhances this property. You can create the perfect shade of yellow to complete your project using the three primary colors. Mixing paints is something every artist needs to learn how to do to expand creativity and create a variable work space.
Step 1
Pour equal amounts of red and yellow paint into a dish. Mix with a craft stick to get orange paint.
Step 2
Pour yellow paint into a separate container, then add the same amount of orange paint. Mix well to get mustard yellow paint.
Step 3
Add a few drops of yellow if the shade is too dark or a bit more orange if it's too bright.