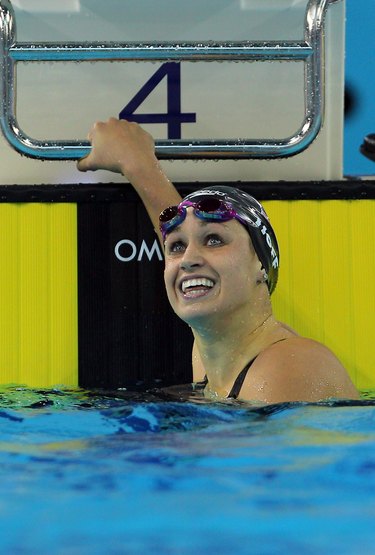 Speedo makes swimsuits for adults and children, designed for lap swimmers, aquatics exercisers, lifeguards and water polo competitors, as well as for lounging around the pool or at the beach. The company dates to a 1928 founding in Bondi Beach, Australia. Careful attention after your swim helps lessen damage from chlorine to a Speedo.
Step 1
Take off the swimsuit and rinse it with cold water to remove as much chlorine as possible, which can cause damage to the fabric and color. Do not clean with soaps or detergents or in a washing machine.
Step 2
Squeeze out excess water.
Step 3
Let the suit air dry, laying it flat or hanging it up to dry with clothespins. Keep it out of sunlight and away from direct heat.
Warning
Do not dry your Speedo in the dryer because it can cause fading and shrinkage.
Do not wrap your wet swimsuit in a towel as this retains chemicals and heat in contact with the garment, Speedo warns.