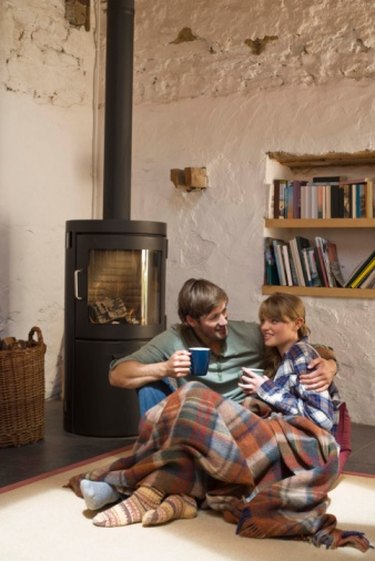 The Oregon Department of Environmental Quality (DEQ) developed the state's wood stove program, which promotes cleaner-burning wood stoves. In addition to state laws, individual cities and counties may have their own wood smoke ordinances.
Permit
A permit is needed before you can install a wood stove in Oregon. Permits can be acquired from your local building inspector. Following installation, the wood stove must be inspected. Only certified wood stoves can be installed, with a few exceptions.
Uncertified Stoves
As of Aug. 1, 2010, it is illegal to sell a home in Oregon with a used, uncertified wood stove in it. Uncertified stoves must be destroyed.
Exceptions
Some wood-burning devices don't need to meet certification requirements and don't need to be removed when a home is sold. These include pellet stoves, antique wood stoves, cookstoves, masonry heaters, masonry fireplaces and central wood-fired furnaces.