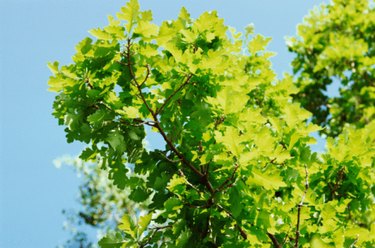 There are several different finishes for oak hardwood products including honey oak and natural oak. Depending on the manufacturer, you may see a large or slight difference in the color.
Oak Furniture
Most oak furniture is made from the wood of the Northern red oak or white oak trees. There are subtle differences, mostly in the reddish hue present in red oak's heartwood. White oak is often less expensive, therefore more common.
Honey Oak
The word "honey" in the color describes the rich, golden, honey-like hues of a honey oak stain. Some honey oak pieces may be only slightly more golden than natural white oak or red oak wood pieces.
Red and White Oak
Natural red oak has a noticeable pinkish or rosy hue in the wood. White oak (commonly referred to as "oak") is lacking the golden or pinkish hues of honey or red oak woods.