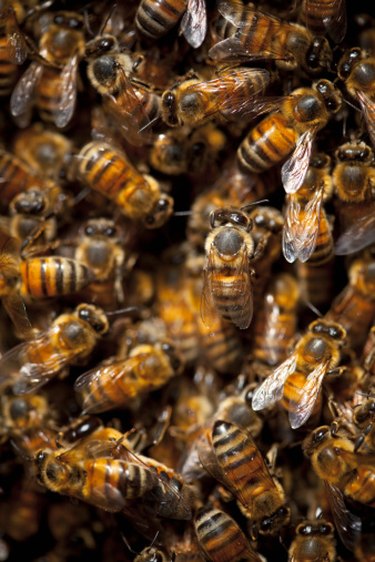 Electronic bee repellent does not work. There is no such thing as an effective "no kill" electronic or ultrasonic repellent that can remove bees or any other kind of insect from a home or yard.
Bogus Claims
In May of 2001, the Federal Trade Commission (FTC) released a report saying that any company advertising an electronic or ultrasonic device that can remove or reduce an infestation of any kind of bee or any other kind of household pest is making false claims. In their studies, none of the electronic pest removal devices worked. In 2003 the FTC even took some companies to court to stop them from making such claims.
Independent Studies
Independent tests done by reporters back up the claims made by the FTC. Reports by both WSPA news in Spartanburg, South Carolina and KHNL in Honolulu, Hawaii found that one popular brand of electronic pest repellent had no effect on insects or any other kind of pest.
Solutions
Barb Ogg, Ph.D., extension educator for the University of Nebraska-Lincoln Extension in Lancaster County, has several recommendations for those looking for safe nonchemical ways to control or remove insects. According to her, old-fashioned techniques like sealing cracks and crevices or using glueboards to catch insects are the best ways to stop bees or other bugs that get inside.