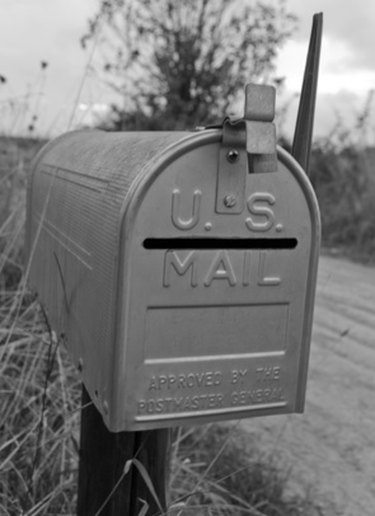 US Postal Service Regulations
According the US Postal Service standards, residential mailboxes affixed to a post should be 41 to 45 inches from the surface of the road to the bottom of the mailbox. If there is a curb, the front of the box should set back six to eight inches from the curb face.
Postal Carriers Speak Out
Forty-seven inches is the absolute best height to place a mailbox, according to the postal carriers in Portland, Tennessee. But somewhere between 42 and 48 inches is satisfactory. The carriers suggest a range of 6 to 9 inches away from the face of the curb. On a rural road, place the mailbox a safe distance from the road, about 40 inches away. If there are other boxes in the same location, position yours in line with the others.
Bottom Line
Be considerate of the mail carrier when locating your mailbox and stay in line with others in your location even if the inches are off somewhat. Keep within the guidelines suggested for stand alone boxes.