While coming up with the perfect Halloween costume every year is a blast, it also takes dedication to get the details ‌just‌ right. That's where easy DIY Halloween accessories come in! Whether you're seeking something simple for a costume or you need a last-minute finishing touch, these Halloween accessory ideas from TikTok are ideal. From paper wigs to seasonal cookie earrings, there's a little something for everyone.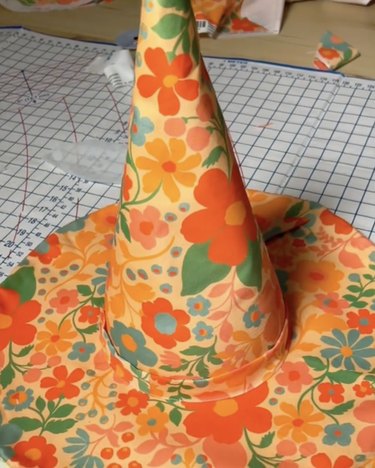 First up is a no-sew witch hat tutorial from TikToker @keikolynn (because who doesn't need a witch hat in their Halloween wardrobe?). To pull it off, all you need are a sun hat, fabric of your choice, trim, hot glue and scissors. We love the fun, retro fabric that the creator used, but this project would look incredible with so many fabric styles too! If you're looking for a fresh take on a classic costume, this DIY is for you.
Whether you're attending a Halloween party, taking the kids out trick-or-treating or simply running errands in October, you're gonna need a bag! Take a DIY approach to your next tote with this pumpkin purse tutorial from @rivertumbleweed on TikTok, who adds straps and a fabric insert with drawstrings to a standard pumpkin pail. It's the perfect combination of creepy and cute.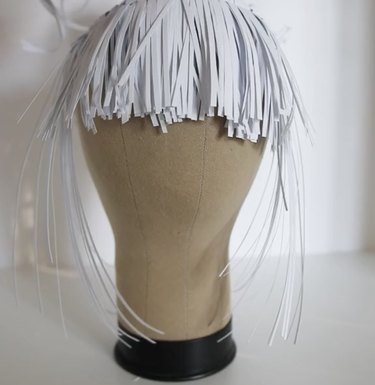 Need a wig in a pinch but don't have time to hit the Halloween costume shop? Check out this impressive paper wig tutorial from TikToker @handmadebysarakim. Who knew a wig could be made without, well, hair? We love the chic look of this white rose-adorned wig, which was made with card stock, carefully organized cuts and paper-folding techniques. Using colored paper would add even more pizazz, especially if you're topping off a cartoon character costume or seeking something whimsical.
4. Simple Halloween Headbands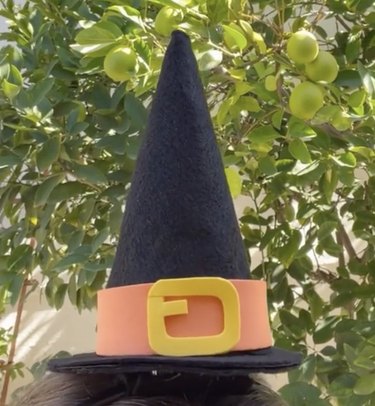 For a particularly low-lift and simple costume, try making one of these three headband accessories from our very own team at @ehow. The first idea is a witch hat using felt and foam, and the second is a pumpkin stem headband made with brown paper and a green pipe cleaner. Finally, you'll learn how to make a simple pair of cat ears from felt. Simply add a matching-color T-shirt and you have a whole costume. Easy and adorable!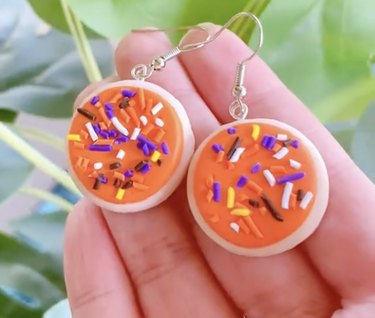 You're likely familiar with the delicious Halloween sugar cookies that pop up at every grocery store this time of year. But what if you could wear them as festive flair year after year? Thanks to TikToker @brietistic's Halloween earring tutorial, you can! The creator uses clay and fake sprinkles to mimic the delicious cookies, and the end result is ‌so‌ adorable. These are a great option for those who want to show some Halloween spirit but aren't so keen on wearing an entire costume.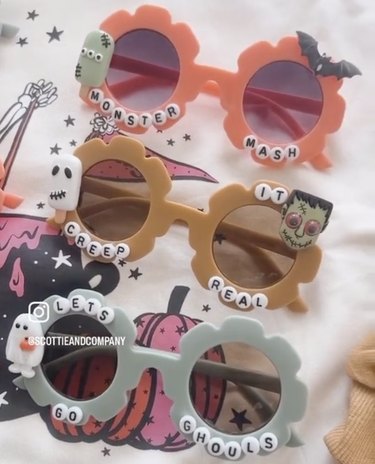 Want to finish off your outfit or costume with a pair of shades? Make them Halloween themed with this cute and creative DIY from @scottieandco_ on TikTok, who adds alphabet letter beads and adorable seasonal charms (including ghosts, cauldrons and black cats) to plain sunglasses. All you'll need are some hot glue and a Halloween pun or two!
With that, we're off to make a pair of adorable Halloween cookie earrings while ‌eating‌ Halloween cookies. Happy accessorizing and happy Halloween!